Welding technology that connects. Worldwide!
The demands at functionality and safety are rising worldwide and also the demands of the quality of technical products. Technical ideas often are feasible by reliable connection of metals and their alloys. Decisive for long lasting safety is the welding seam.
ABICOR BINZEL supplies for all working materials and applications the exact welding or cutting torch necessary. For the manual use or for the semi or full automatic operation. Air or liquid cooled. Wide range welding accessories as well as robotic peripheral systems.
Your direct way to our products
MANUAL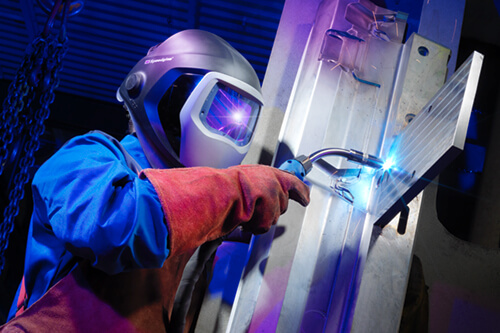 This extensive selection makes every welder's heart beat faster: MIG/MAG welding torches with super lightweight cable assembly, torches for tough industrial use, with maximum flexibility, with specially cooled consumables, with selective welding fume extraction. Also TIG welding torches and plasma welding and cutting torches for highly precise work. You are welcome to read more!
ROBOTIC SYSTEMS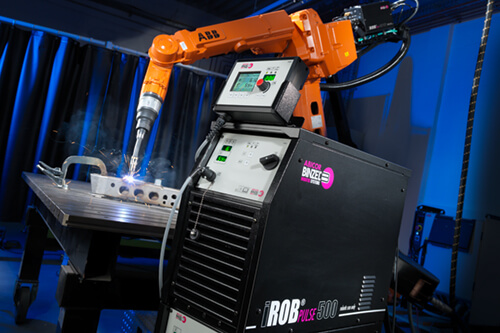 Robotic welding torches that can be changed quickly, robot mounts with high TCP security, robot power sources, torch neck change system for quick torch neck replacement with MIG/MAG and TIG welding torches, cleaning stations for time-saving maintenance and cleaning of the MIG/MAG torch necks, wire feed systems etc. from ABICOR BINZEL ensure high reliability and process stability in robot welding. See for yourself!
HARD AUTOMATION
The trend is clearly towards automated welding and robotic welding systems. But not every small or medium-sized company can or wants to completely retrofit its production. With various products from hard automation, ABICOR BINZEL offers practical and inexpensive alternatives that have several advantages: less physical stress for the welder, consistently good weld quality and increased productivity. A look here will make many things easier in the future!
EXTRACTION TECHNOLOGY
Mobile and portable fume extraction systems are the ideal entry into professional welding fume extraction. The welding fume extraction systems from ABICOR BINZEL fulfil the strict requirements of the German employers' liability insurance association and, when used correctly, ensure clean air during welding. The product range includes the fume extraction systems FES-200 with and without W3 approval, the fume extraction system FEC with rollers as well as the devices of the xFUME series with direct connection for one to four fume extraction torches and the "FLEX" system with extraction arm as mobile all-rounder.
ACCESSORIES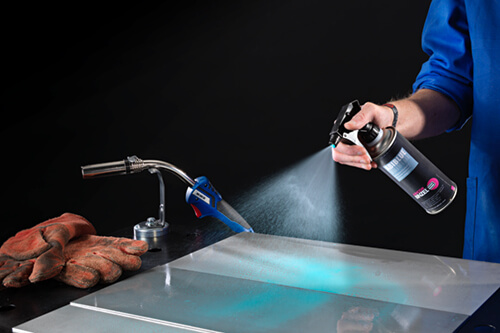 Dieses Zubehör von ABICOR BINZEL macht Schweißen erst zu einer runden Sache. Hilfsmittel und Werkzeuge fürs Schweißen, Drahtvorschubgeräte, Umlaufkühlgeräte, Wolframelektroden, Elektrodenhalter, Kohleelektroden, Fugenhobler, Buchsen und Stecker, Anti-Spritzerschutzmittel wie Pasten und Sprays sowie Kühlmittel sind kleine Helferlein für die perfekte Schweißnaht. Schwierige Herausforderungen und Applikationen lassen sich mit Produkten von ABICOR BINZEL als Komplettlösung mühelos meistern.
eBooks on main topics
Explore the most discussed topics in the welding industry - and look forward to answers to many questions that concern users as much as company owners. Proven methods, performance indicators and evaluation criteria provide detailed information. Researched, compiled and supplemented through many years of experience by the world's leading welding experts from ABICOR BINZEL.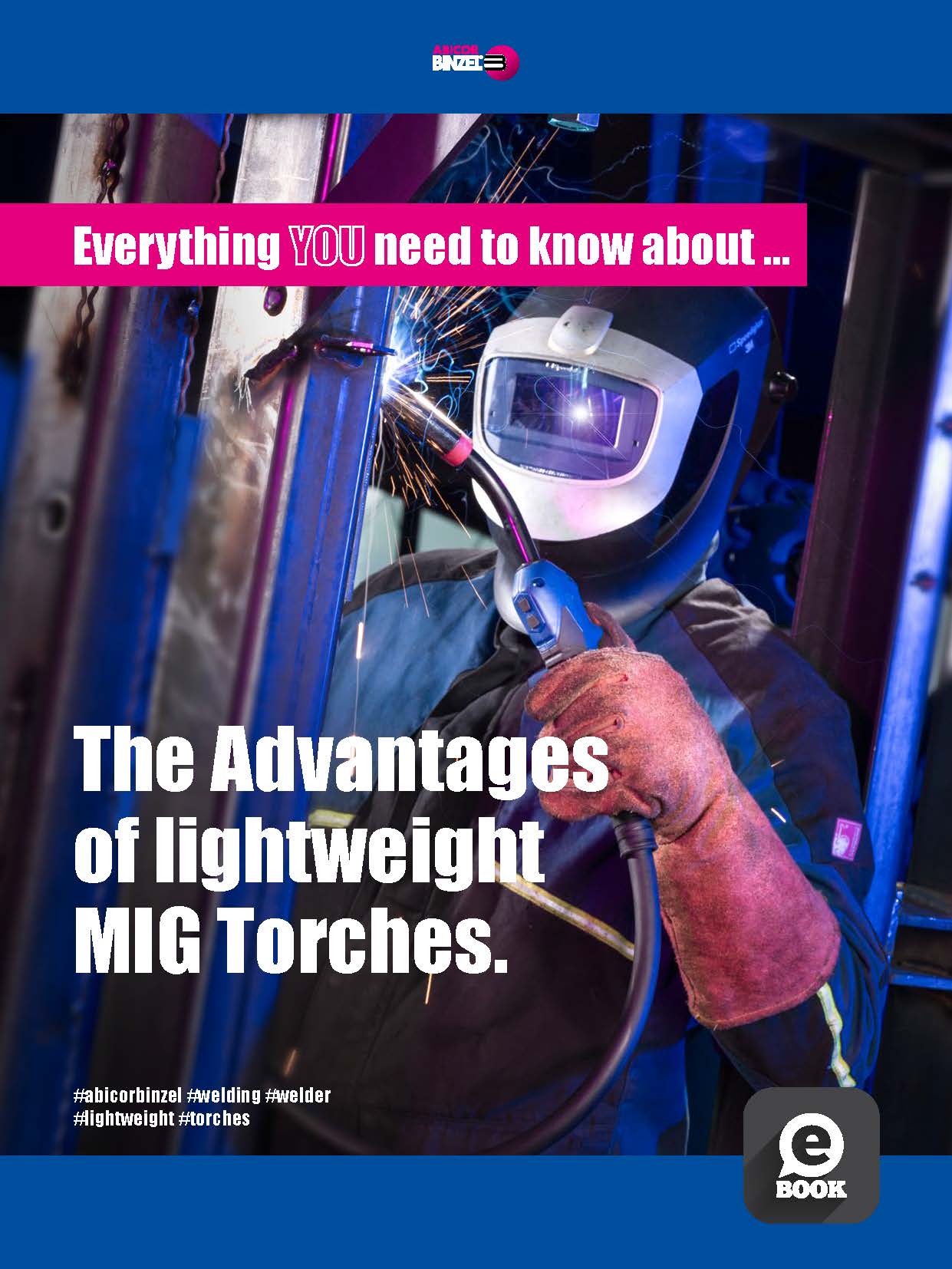 Lightweight Torches
Only the right tools make the welder's job easier and increase his passion for welding. For physically demanding work, the welding torch should be as light and ergonomic as possible. The e-book "Everything you need to know about the advantages of lightweight MIG/MAG torches" provides expert knowledge about the advantages of lightweight welding torches on more than 20 pages in a compact, clearly arranged and scientifically proven manner.

Download your free eBook now!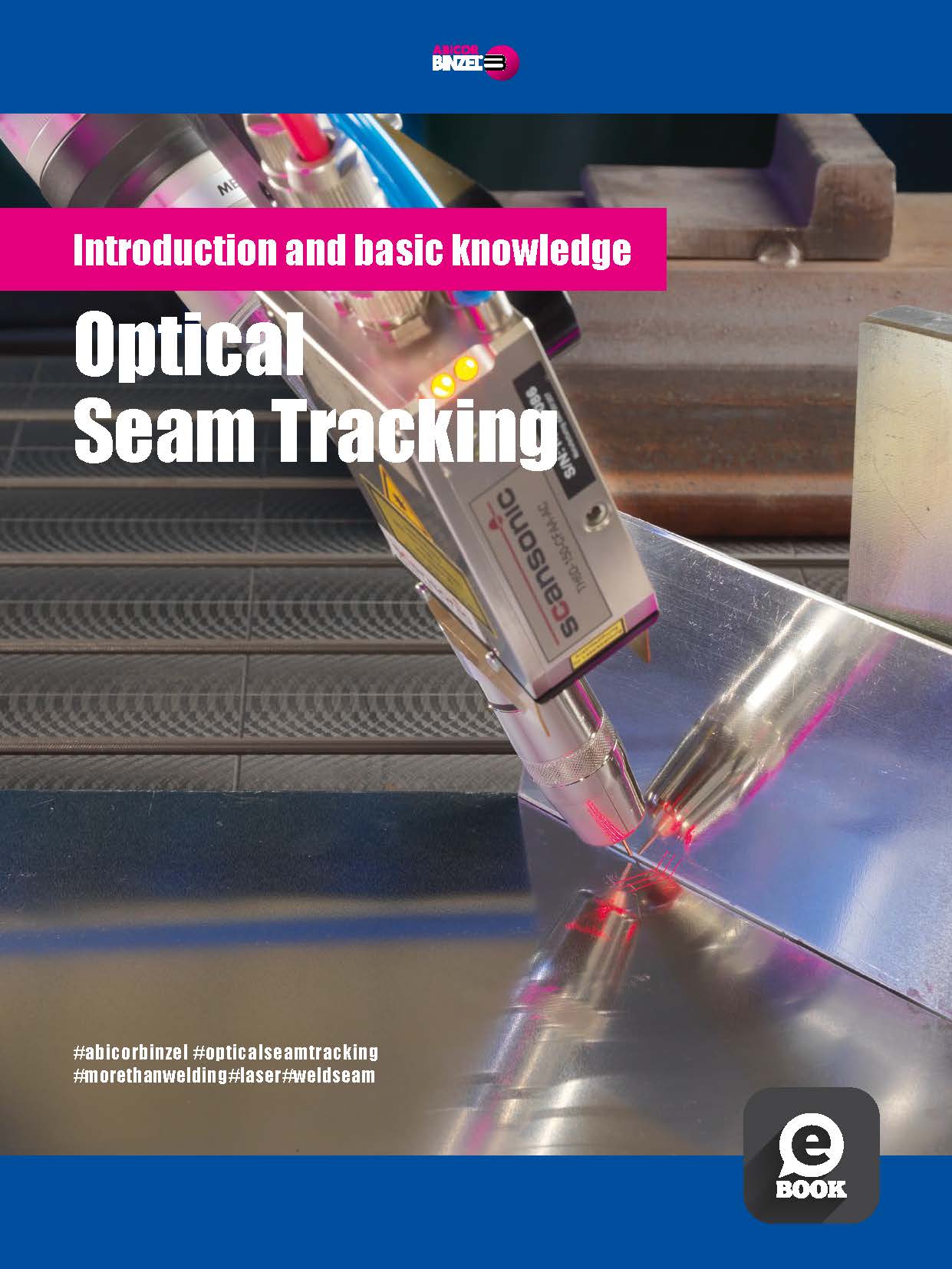 Optical Seam Tracking
Production processes can be optimized with optical seam tracking and costs can be saved long-term. The e-book "Optical Seam Tracking" conveys on almost 30 pages introductory knowledge about the functionality of optical seam tracking, the suitable applications, what has to be considered when deciding for such a system and how it can be integrated into your existing welding process.

Download your free eBook now!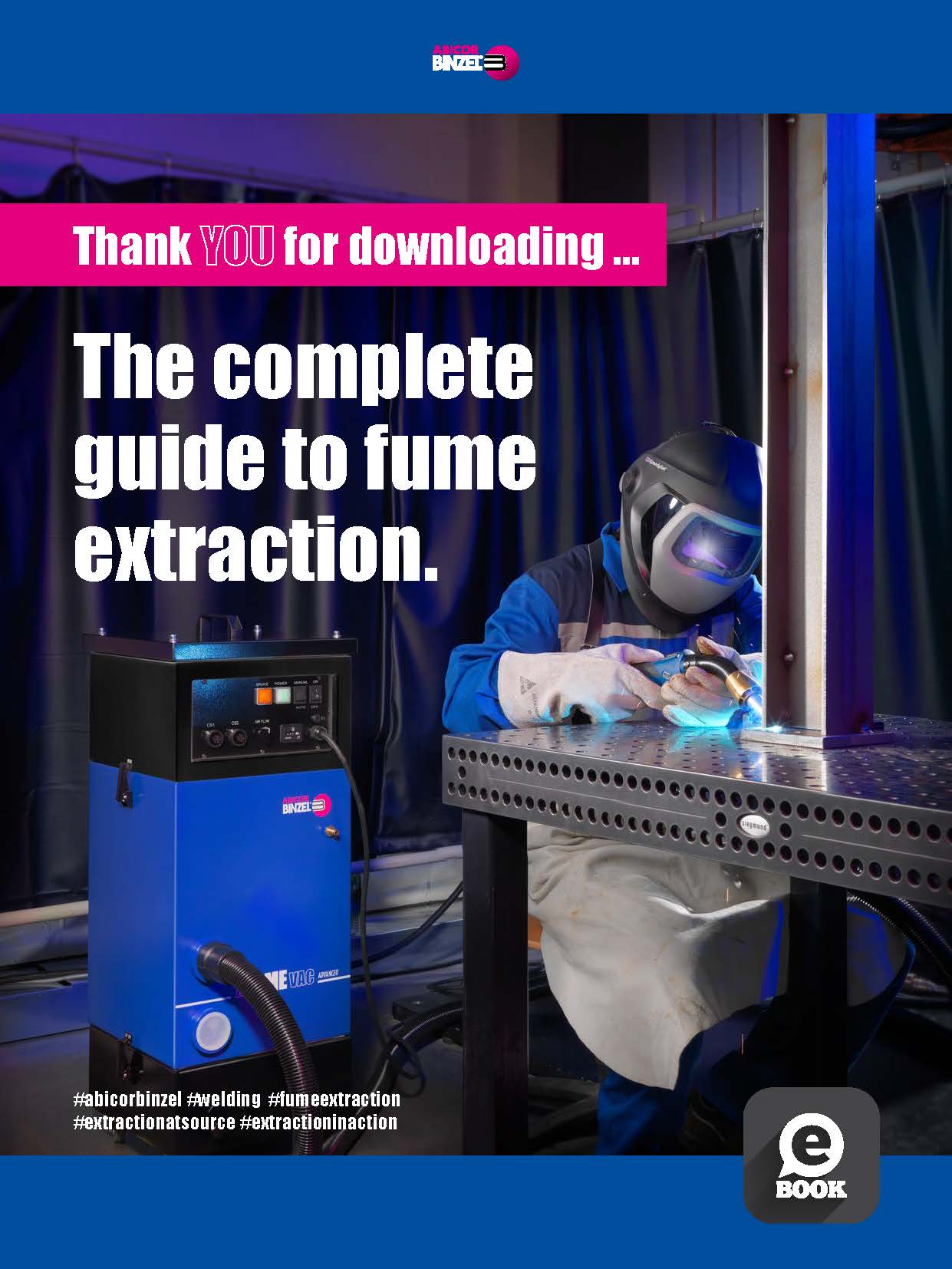 Welding Fume Extraction
No matter if you want to start with welding fume extraction or to learn more about it - the e-book "The Complete Guide to Fume Extraction" avoids questions on the subject. Different solutions for welding fume extraction, important requirements, alternatives on the market and answers to the most common FAQs are presented on more than 40 pages.

Download your free eBook now!
What's up? Our blogs - always up to date!
ABICOR BINZEL – Information in the corona situation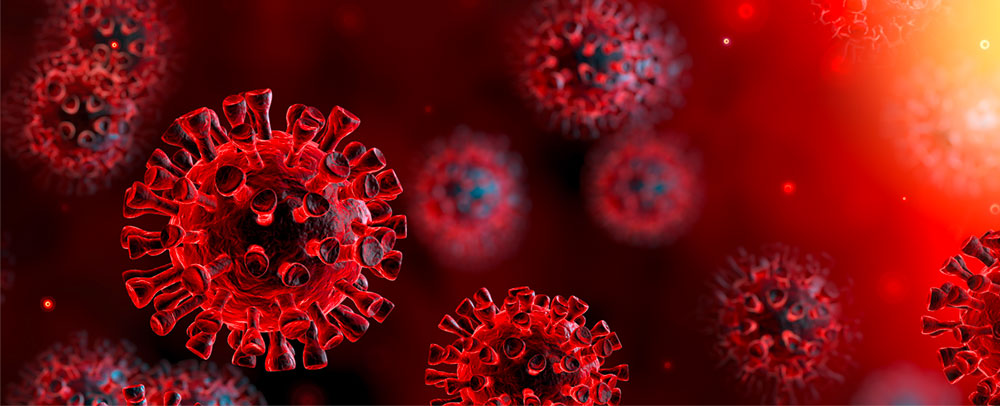 Production and delivery capability are guaranteed at ABICOR BINZEL – despite Corona
Of course, we have also used the last few days intensively to take precautionary measures for our employees and our company. The focus is on everyone's health. We maintain the function of all departments through home office solutions and flexible working hours as well as the division of teams. Therefore, our accessibility is assured even in these challenging times.
Another positive news: ABICOR BINZEL has a strong worldwide network that enables us to reliably produce and deliver even in times of crisis. We regularly check our supply chains to identify problems or hurdles in time and to take appropriate measures. There are currently no shortages in our product portfolio.
It goes without saying that nothing is foreseeable in the current situation and, like every other company, we are bound by the local and national regulations of the authorities. But be assured: we do everything we can to ensure that we can continue to supply the world of welding and cutting.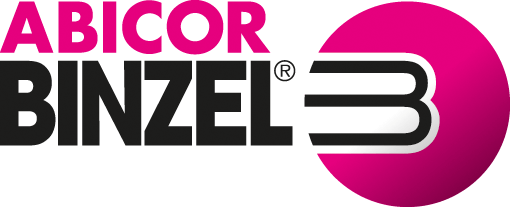 Headquarters
Alexander Binzel Schweisstechnik
GmbH & Co. KG
Kiesacker 7-9
35418 Buseck
Google Maps
0049 (0) 64 08 / 59-0
ABICOR BINZEL worldwide - everywhere close to you ...