Robot Welding Torches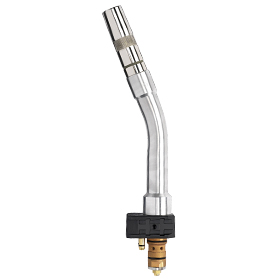 MIG/MAG Welding Torch System WH / WH-PP A
Longer welding, less downtime, precise wire feeding — no problem with this torch neck changing system for air cooled MIG/MAG welding torches.
MIG/MAG Welding Torch System WH / WH-PP W
Change the welding task in seconds. This neck changing system is ideal when a liquid cooled torch neck needs to be changed quickly.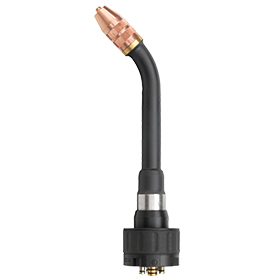 MIG/MAG Welding Torch System ABIROB® W
Robust and at the same time highly flexible up to 600 amps. This robot torch guarantees a continuously precise welding process.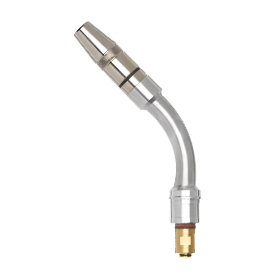 MIG/MAG Welding Torch System ABIROB® A
This series ensures a quick and easy exchange of cable assemblies. Even in the event of a crash, maximum TCP safety is guaranteed.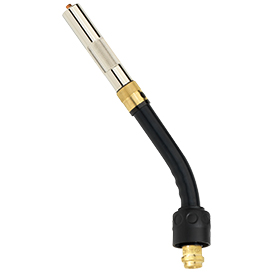 MIG/MAG Welding Torch System ABIROB® 350 GC
High performance, long duty cycle and low cost. This system is mainly used on the Asian market. For all common machine connections.
MIG/MAG Welding Torch System ROBO Standard
This robot welding torch system provides reliability, crash stability and economy. Ideal for robot welding cells with a low degree of automation.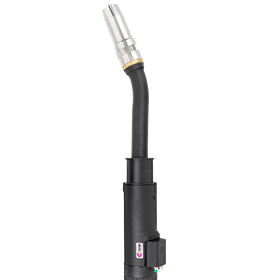 MIG/MAG Welding Torch System ROBO Compact W600
Often used as liquid cooled »starter torch« for the high performance range in robot welding technology.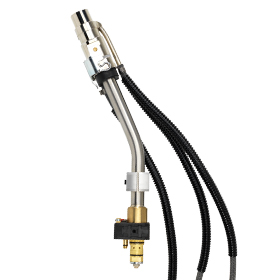 MIG/MAG Welding Torch System TANDEM
This power robot torch generally meets the highest demands in almost all tandem welding applications.
TIG Welding Torch System ABITIG® WH
With this TIG welding torch system almost all automated TIG applications can be covered. High process reliability when joining different materials!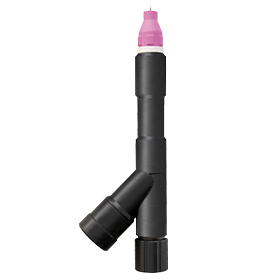 TIG Welding Torch System ABITIG® MT
The efficient all-rounder system with compact design for welding tasks on components of simple geometries.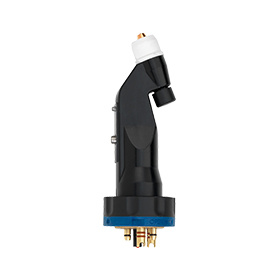 PLASMA Welding Torch System ABIPLAS® WELD
Best accessibility, very high quality welding seams and a stable, spatter-free welding process are guaranteed.
Robot Periphery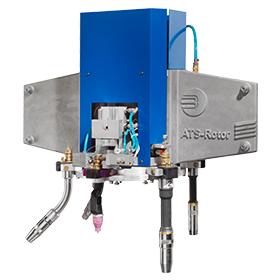 ATS-Rotor
Can be equipped with up to five MIG/MAG and TIG interchangeable necks. Maintenance work and system availability are thus increased up to five times!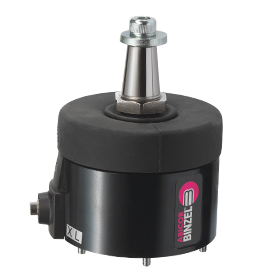 Robot Mount CAT3
The integrated automatic switch-off prevents damage to the welding robot and the torch equipment. The production process can be restarted quickly.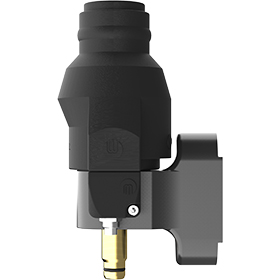 Robot Mount CAT Compact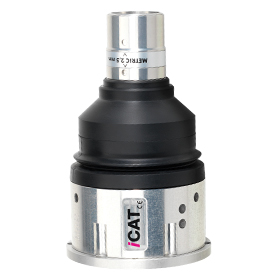 Robot Mount iCAT
Highest degree of safety and mobility for air and liquid cooled robot welding torches. With additional switch-off protection in the event of a crash.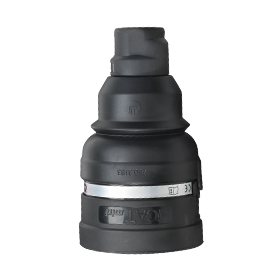 Robot Mount iCAT mini
Especially suitable for use on hollow shaft robots of automotive suppliers and general industries up to 400 amps. Quick and easy installation. Very good price performance ratio.
Robot Mount iSTM
Highly safe and flexible, slim and robust in design, easy to handle and simple to install.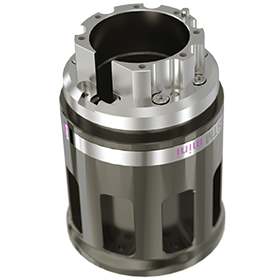 Robot Mount iSTM mini
This robot mount offers a high degree of safety and flexibility for welding robots with central media guidance.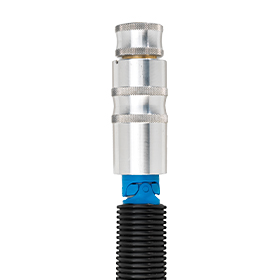 Wire Feeder System MasterLiner
For smooth wire feeding with minimal resistance. Even over long distances perfect wire feeding, e.g. in laser applications.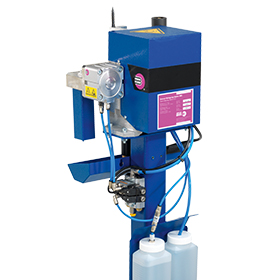 Torch Cleaning Station BRS
Compact complete solutions for reliable, automated maintenance of torch heads. Quick and easy to install.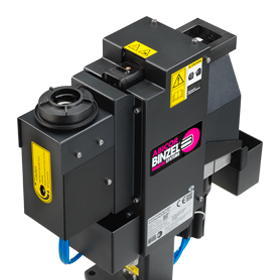 Torch Cleaning Station TCS Compact
Torch cleaning at its finest – including wire cutting and anti-spatter protection. For MIG/MAG welding torches of all common brands.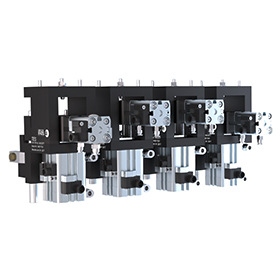 Torch Exchange Station TES
When welding torches need to be changed quickly and reliably. Up to four TES can be combined!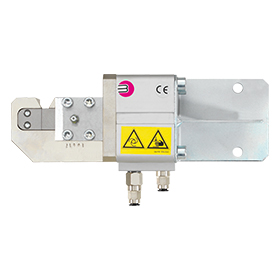 Wire Cutting Device DAV
Guarantees a constant free wire end and better ignition characteristics — even with hard and thick wires.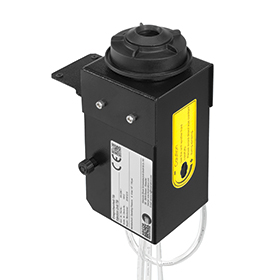 Injection unit TSi
Simply »plug & spray« – completely without complex control or integration into the robot control.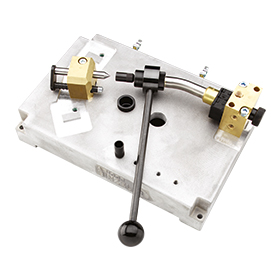 Neck Alignment and Test Jig
For easy inspection and readjustment of ABICOR BINZEL interchangeable neck torches.
Robot Power Source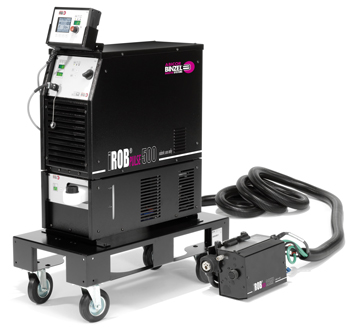 Robot Power Source iROB
In this way, it has never been easier to set up a perfectly automated welding system. Minimal installation effort, perfect welding result.
System solutions for Cobots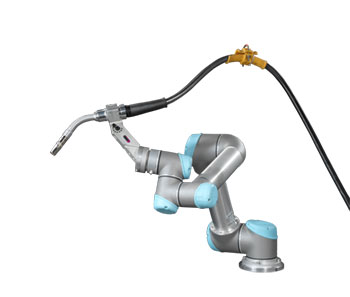 ROBiPAK
Welding equipment for Cobots: welding torch, torch mount, flange and cable assembly plus the power source iROB. Simply »plug & weld«!
Spool Welding Robot SWR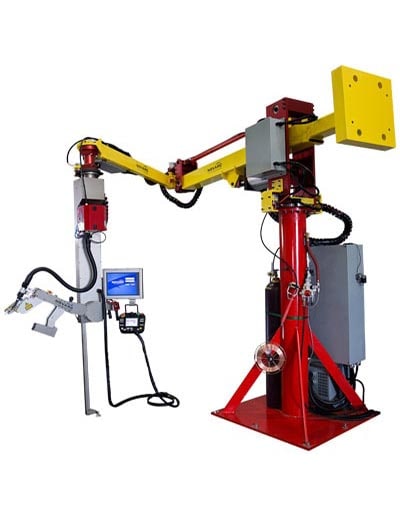 Spool Welding Robot SWR
A first of its kind pipe and pressure vessel welding solution. Designed for maximum performance, IoT, space, and arc-time efficiency.
Wire-Feeder-System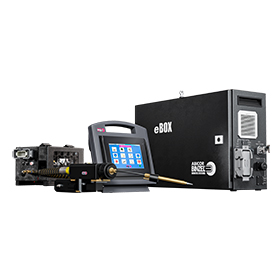 Master-Feeder-System MFS-V3.1
Optimally adapted to the high requirements of laser soldering and welding applications in vehicle construction. Wire feeding of the future!
Sensors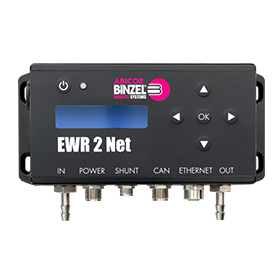 Gas Management System EWR 2 / EWR 2 Net
Reduces gas consumption and operating costs. Easy handling and monitoring. Up to 60 % gas savings!
Seam Tracking Sensor TH6D
Reliable non-contact seam tracking that corrects the weld seam contour in real time. Suitable for all common welding seam shapes and material types.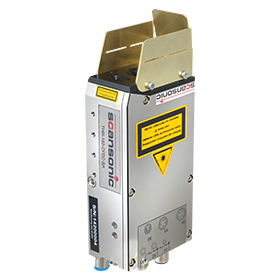 Seam Tracking Sensor TH6i
Seam tracking sensor especially for butt seam applications and highly reflective materials. This sensor is the only one that »can« detect gaps from 0.02 mm even on reflective surfaces.
Laser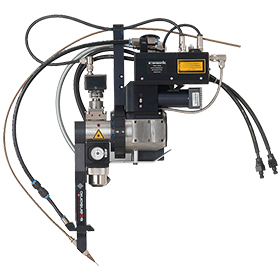 Optic for laser brazing ALO1
The compact laser processing optic for tactile seam tracking via additional wire. Component tolerances can be compensated laterally and in height.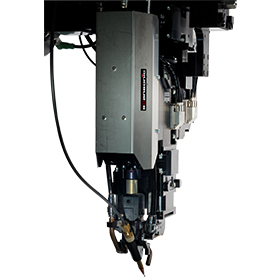 Optic for laser brazing and welding ALO3
Locates the beginning of the welding seam precisely and safely controls the process along the seam. Can be integrated and controlled in any lead machine.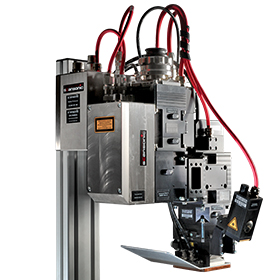 Optic for remote laser hardening RLH-A
This hardening optical system can be adapted to a wide variety of tasks — because nowadays highly stressed components must have toughness and hardness.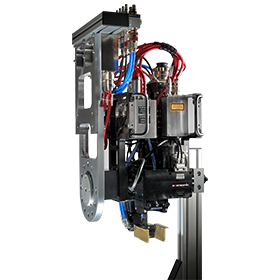 Optic for remote laser welding RLW-A
Contributes to reduced energy consumption: This optic for remote laser welding reduces material consumption and weight.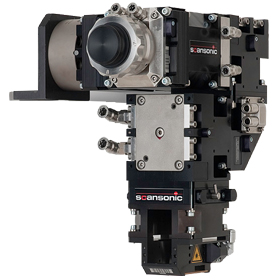 Optic with stable focal position BO-SF
Especially for industrial use with high demands on a stable focus position. High beam quality and lowest power losses.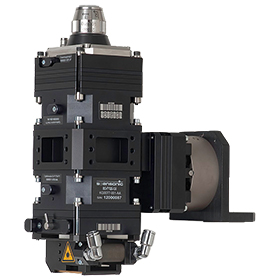 Optic BO
For industrial use up to 6 kW laser power — to be used for steel and aluminium alloys and especially for I-seam at overlap joint.