Welding technology that connects. Worldwide!
The demands at functionality and safety are rising worldwide and also the demands of the quality of technical products. Technical ideas often are feasible by reliable connection of metals and their alloys. Decisive for long lasting safety is the welding seam.
ABICOR BINZEL supplies for all working materials and applications the exact welding or cutting torch necessary. For the manual use or for the semi or full automatic operation. Air or liquid cooled. Wide range welding accessories as well as robotic peripheral systems.
ABIBLOG
Visit our ABICOR BINZEL BLOG and get the latest news from the world of welding.
System solutions for Cobots
Plug and Weld – Welding equipment from ABICOR BINZEL and robot technology from UNIVERSAL ROBOTS in perfect symbiosis.
Configure your welding torch
With our product configurator you can configure your individual ABIMIG® welding torch quickly and easily.
Shipyards and Offshore
The highest demands are placed on welders and equipment in shipbuilding and offshore applications. Read more in our special edition of the WELDER'S WORLD magazine "Shipyards and Offshore".

Fitness manual for welders
Tips from research and practice. Developed in cooperation with the Sports Medicine Department of the Justus Liebig University of Giessen.
What's up? Our blogs - always up to date!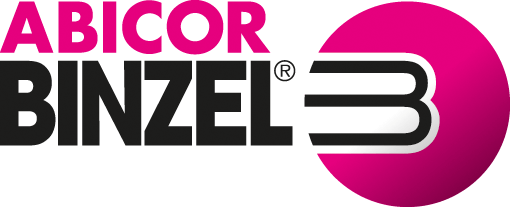 Headquarters
Alexander Binzel Schweisstechnik
GmbH & Co. KG
Kiesacker 7-9
35418 Buseck
Google Maps
0049 (0) 64 08 / 59-0
ABICOR BINZEL worldwide - everywhere close to you ...