SmartRay's JOSY 3D Weld Inspection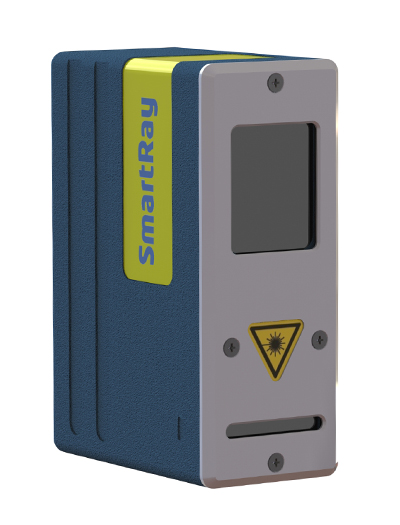 SmartRay's JOSY uses combined hardware and software packages that utilize 3D sensors with an advanced algorithmic process to quickly and reliably inspect weld dimensions for compliance and weld defects for rework.
SmartRay JOSY 3D Weld Inspection Features and Benefits:
Automates weld inspection process to increase production speed
Makes the weld inspection process more reliable and accurate
Ultra-precise 3D weld joint scan in a fast and reliable hardware/software package
Able to measure both weld dimensions and detect weld defects to micron levels of detail
High speed scanning at a rate of 8 KHz and up to 400 mm/second
Allows for multiple sensor heads to connect to a single software depending on application
A variety of sensor head designs allows for the SmartRay solution to access complex parts
SmartRay JOSY 3D Weld Inspection Features:
Easily Installs to 6-axis Robot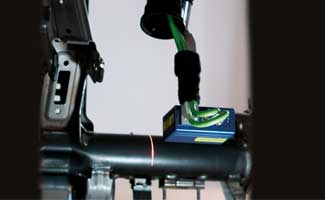 SmartRay easily mounts to your 6-axis robot to allow for fast and reliable scanning of your weld joints to speed up your production line.
Expert Support in Planning and Install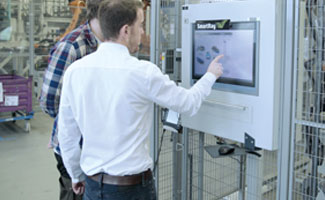 Reliable and pre-planned installation includes pre-commissioning, technical and organizational coordination, and post-commissioning.
Precise and Reliable Joint Inspection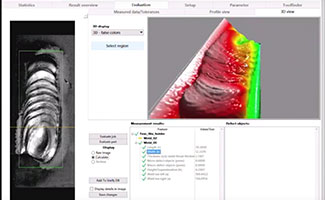 Robust and detailed JOSY "Joining System" offers an all-in-one solution for non-contact, visual 3D inspection to meet rigid Quality Assurance needs.
3D Scan of Weld Dimensions and Defects:
Evaluation Parameters and Quality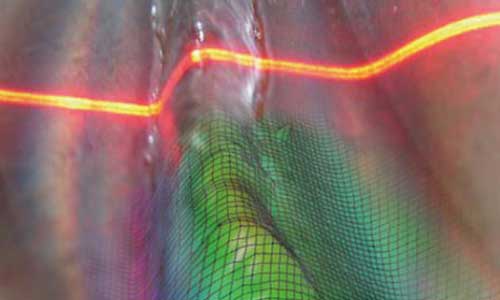 Measuring various parameters of a weld to ensure its quality is an important feature of SmartRay; Some of the most important parameters are;
Length
Width
Effective throat thickness
Cross-sectional area
Toe
Position
Asymmetry
Leg length
Concavity and convexity
Overall, SmartRay provides comprehensive data about weld quality to help ensure the integrity of welded structures.
Defects & Inconsistencies Identified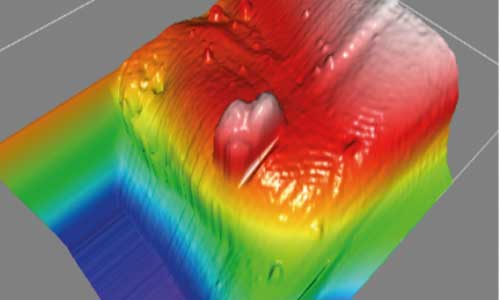 SmartRay recognizes the importance of identifying and addressing weld defects to ensure the quality and safety of welded structures. Defects that are most common for SmartRay to detect;
Pores, macropores, micropores, and porosity
Holes and undercuts
Incomplete groove fill
Overlap
Spatter
Real World Application: Battery Box Inspection with SmartRay
Weld Inspection Methods and Technology eBook
In this eBook, our team of experts break down the numerous types of weld inspection that exist today, beyond the standard form of visual inspections.
It is within these various types that automated systems will play a large role.
The ability to automate the weld inspection process has been an integral part in seeing key parts of welding become easier and more efficient.
Check out the full eBook here - Weld Inspection Methods and Technology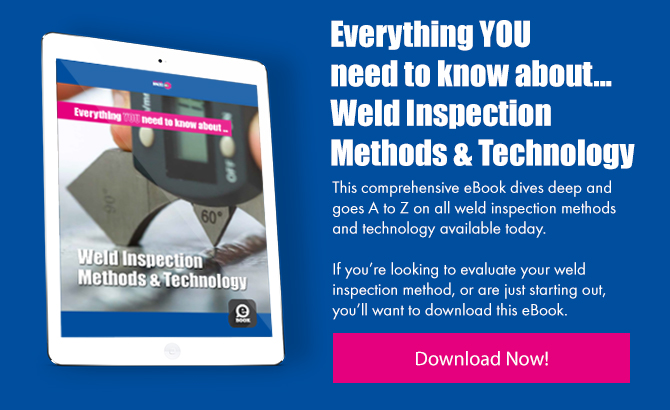 Technical Specifications (Sensors)
| | | |
| --- | --- | --- |
|   | SmartRay SR1200 | SmartRay ECCO 95 |
| Scan Rate: | 2 kHz - 4 kHz | 2 kHz - 8 kHz |
| Inspection Speed: | 130 - 200 mm/s | 130 - 400 mm/s |
| Max Points 3D Profile: | 480 | 1920 |
| Lateral Resolution: | 39 µm - 75 µm | 5.8 µm - 18 µm |
| Weight: | 330 g | 490 g |
| Dimensions (Volume): | 205 cm3 | 386 cm3 |
| Protection: | IP 65 | IP 65 |
| Reflection Filter: | Yes | Yes |
| Laser Class: | 2 | 2 (Optional 3) |
Technical Specifications (Controller)
Design:
Up to 2 Sensors per Unit / Distributed Architecture
Durability Integration:

Fanless Design

IP 65 Protected

Integrated UPS

Fieldbus Interfaces:
Ethernet/IP, ProfitNet, Ethernet, Devicenet
Exchangeability:
Active Backups, Remote Access
Ready for a More Reliable Weld Inspection Process?
Get started today and see what SmartRay can do for you today, and start meeting your production goals.
We'll be glad to demonstrate to you in person how the SmartRay JOSY technology makes weld inspection faster and more accurate. 
Ask us for a demo to get started.
Want to speak to someone immediately? Call us at 800-542-4867.