iCAT Through-arm Robotic Collision Mount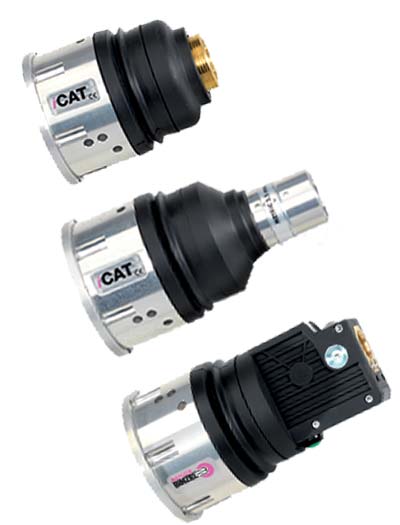 Robot Safety & Movement in Perfect Harmony
iCAT – the robot mount for the through-arm welding robots, offers a high level of safety & movement for all lines of ABICOR BINZEL robotic MIG guns.
Mechanical crash deflection by up to 10° in the event of a collision between the torch and the workpiece.
The iCAT takes over the "buffer function" to avoid damage to the welding gun, peripheral equipment, and robot. The integrated safety protection provides additional safety for the iCAT, stopping the robot immediately in the event of a "crash".
iCAT Features & Benefits:
Extremely torsion-resistant cable assembly – rotatable through 400° (+/- 200°)
Reliability & optimum line availability thanks to high resetting accuracy
Reproducibility & long service life thanks to a sturdy and straightforward design
Great flexibility and optimum component access
Reduction of maintenance costs since assembly and handling are easy
The comprehensive protection against dust and welding spatter offers maximum reliability
Additional feature: Optional airblast function through the cable assembly
Technical Specifications
Dimensions:
Length 162 mm
Ø 90 mm
Weight:

approx. 1600 g
approx. 2100 g (inc. adaptor flange and torch)

Release force:

36 N* +/– 3 N
(at 360 mm distance to the robot flange)

Maximum deflection:
Deflection in the X and Y-axis: approx. 10°
Deflection in the Z-axis: approx. 4 – 8 mm
Triggering the emergency off switch:
Deflection in the X and Y-plane: approx. 0.7 – 1º
Deflection in the Z-plane: approx. 0.5 – 1°
Resetting accuracy:
< +/– 0.1 mm
(at 300 mm distance to the robot flange)
Load capacity of safety cut-out:
24 V DC, max. 100 mA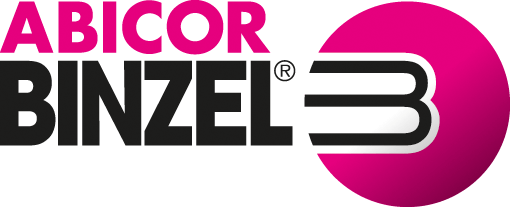 ABICOR BINZEL USA, Inc.
650 Medimmune Ct., Suite 110
Frederick, MD 21703
Google Maps
001-301-846-4196
ABICOR BINZEL world-wide - everywhere at your side ...