Robotic Welding Peripherals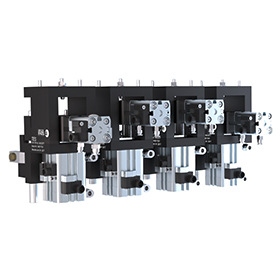 Torch Exchange Station TES
Modular torch neck exchange system for ROBO and ABITIG® WH torches. Robot-activated neck exchanges make for a flexible system that features an integrated cut of the welding wire during neck changes.
See TES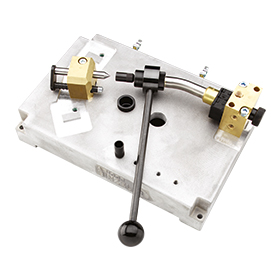 Swanneck Alignment and Test Jig
Effective and cost-friendly tool for checking and re-adjusting the neck bend for ABICOR BINZEL robotic torch necks outside the welding cell. Guiding body allows for easy geometry check on torch necks.
See Alignment Jigs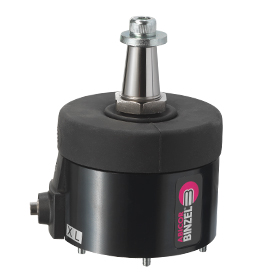 CAT3 Over-arm Robot Collision Mount
Collision mount made for the BINZEL line of over-arm robotic MIG guns. Robust design with a simple installation to welding robots. Made in a compact size for improved accessibility, using a reliable switch function.
See CAT3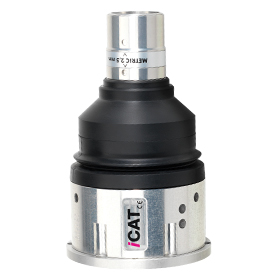 iCAT Through-arm Robot Collision Mount
Robot collision mount for through-arm ABICOR BINZEL robotic MIG guns. Mechanical crash deflection by up to 10° in the event of a crash between torch and workpiece. Extremely torsion-resistant and reproducible.
See iCAT
iSTM Through-arm Robot Solid Mount
Solid mount for through-arm style welding robots that feature an integrated collision control. Use with ABIROB® or ROBO WH robotic MIG guns. Extremely torsion resistant cable assembly with optimal weld accessibility.
See iSTM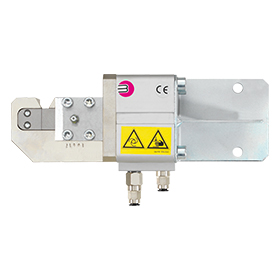 Wire Cutting Station WCS
Extremely robust build that utilizes a clamp and shear welding wire up to 1/8" while providing superior arc start characteristics. Able to perform up to 20,000 cuts without signs of wear. Integrates to all TCS stations.
See WCS