WeldCover Protective Cable Covering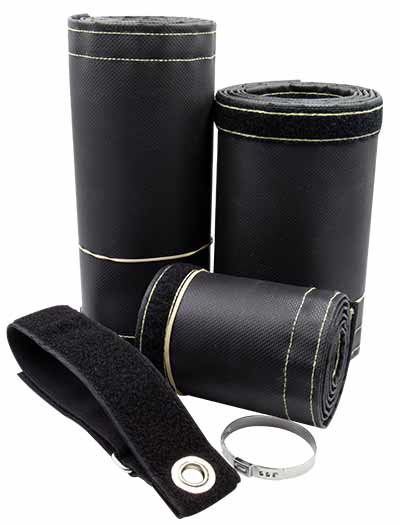 WeldCover protects your welding cable and associated gas, water, and compressed air lines from premature wear. It's highly durable material resists abrasion, heat, UV, moisture, tearing, and weld sparks. Lightweight and economical cable management.
Using a hook and loop closure, WeldCover is easy to install over any of your welding guns, water and gas lines, or compressed air lines within the shop. For use with manual welding guns. WeldCover is made from a Denier Cordura material and coated with a highly flame-resistant FR neoprene.
Lighter, stronger, and more cost-effective compared to leather cable covers used on most welding guns.
WeldCover Key Features and Benefits:
Reliable +250º F (121º C) temperature resistance with spot heat resistance up to 800º F (426º C)
Unaffected by liquid agents including water, petrochemicals, saltwater, oils, and mild solvents
Made from a flame retardant and fire resistant Denier Cordura material.
40% lighter and more durable compared to leather cable covers
More cost-effective than leather covers; lowers maintenance costs for cables and lines in industrial environments