Welding Chemicals
Complete lineup of anti-spatter sprays and coolant liquids. Use to protect against spatter for your welding consumables and protection against corrosion for your water-cooled cable assemblies.
See Welding Chemicals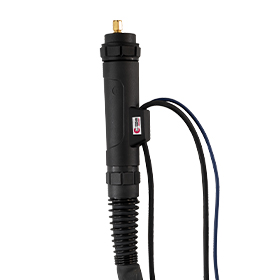 EURO Connect Adapter System
A Universal Welding Connection
Reliable threaded EURO connect adapters ensure your welding gun is securely connected. The threaded EURO-style ensures efficient current transfer. For use on most any welding machine.
See EURO Connect System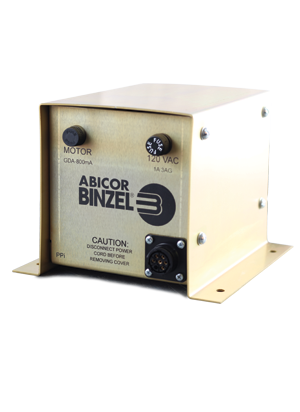 Push-Pull Gun Control Box
Reliable Push-Pull Wire Feeding
When welding with push-pull torches for aluminum, a steady and consistent wire feed is critical to keeping the metal's integrity. The Universal Power Supply control box ensures a sure, reliable wire feed speed when using the BINZEL line of Push Pull torches.
See Control Box
ABIPLUG Welding Lead Quick Connects
Quick, Safe Plug & Weld
ABIPLUG is designed for safe and effective current transfer in MIG and arc welding technology. High flash resistance, easy mounting, and universally compatible.
See ABIPLUG Lead Connects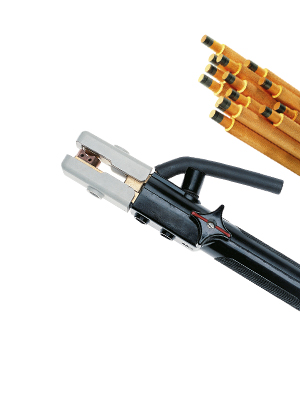 Gouging Torches & Gouging Electrodes
Designed weld gouging, weld seam prep, and gouging out holes and cracks within the weld. Use for resurfacing and keyhole cutting for all common metals and materials. Rugged and heat resistant.
See Gouging Torches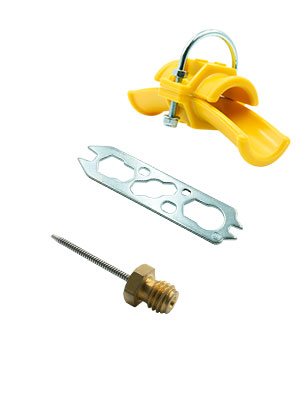 Utilities and Tools