Shielding Gas Flow Check Tool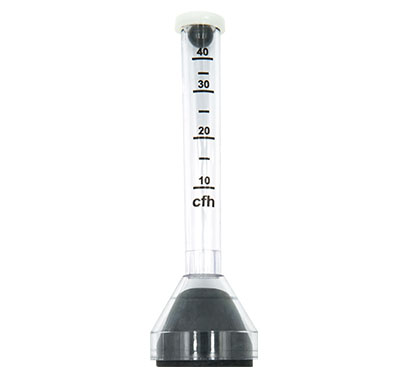 Accurately measure the flow of gas from your nozzle to the weld. Ideal for use with fume extraction torches or welding guns utilizing long cable leads.
To use the Shielding Gas Flow Check Tool, simply press the skinny end against the front end of the welding gun to gauge the gas flow. The clearly marked measurements allow for a quick reading of gas flow to confirm an adequate flow of gas in relation to the regulator setting.
Key Features and Benefits:
Gas flow reads in cubic feet per hour (cfh) with marked increments of 10, 20, 30, and 40 cfh
Made from a lightweight durable plastic for easy handling
Seven clear demarcations along the side make for easy and intuitive reading of shielding gas flow
Simple to use
Works for any type of welding gun regardless of process
| | |
| --- | --- |
| DESCRIPTION | PART NUMBER |
| Shielding Gas Flow Checker | 191.0013 |