Push-Pull Universal Power Supply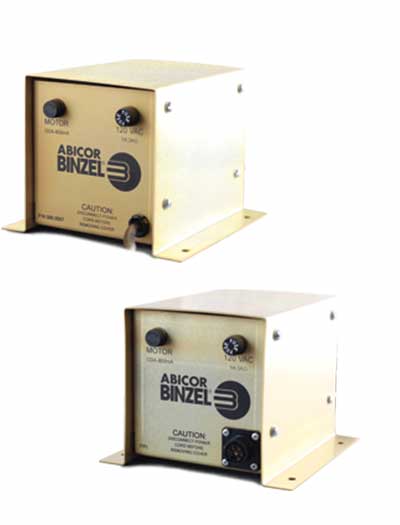 Reliable, Torque Regulated Push-pull Power
Power for the Binzel Push-pull MIG gun pull motor for select welder machines is obtained from the Binzel Push Pull Universal Power Supply.
The Push-Pull torch power supply provides torque regulated power to the torch's pull motor, and is compatible with any conventional push wire feeder, as long as crater fill and/or pre-flow gas modes are not selected.
When the torch motor is switched on via the torch trigger, the torch's pull motor attempts to run at maximum speed.
The speed of the pull motor is inhibited by the wire speed feed, which is controlled by the main wire drive unit. This results in a tensioning of the wire in the liner, providing smooth and stable feeding.
The slowing of the pull motor due to the drag effect of the wire results in an increase in current, which is dissipated through a resistor in the form of heat.
This will provide tension on the wire relative to the speed of the push motor without an overload of the pull motor.
Push-pull Control Box Part Numbers
| | |
| --- | --- |
| DESCRIPTION | PART NUMBER |
| Push-pull Plus & PPG/W Power Supply | 080.9067 |
| Push Pull Inline Power Supply | 284.0660 |