Industry-leading Welding Expertise
When you choose an ABICOR BINZEL welding solution, you are choosing exceptional product quality and service.
And while that may mean higher upfront investment in a BINZEL welding gun, robotic welding solution, or welding accessory, it also means you get a lower cost of ownership over time and a higher amount of productivity and quality from your end result.


Spend Less on Your Consumables
Get welding consumables made with the same process and same rigorous standards from the same high-grade materials every single day. By using higher quality raw material and patented processes, your equipment spends more time producing and less time getting wear parts replaced.

Purchase a Solution You Won't Need to Replace
Use a welding product that will be made to last years. We make every product from the highest grade material possible, assemble them to exact specifications, and perform quality assurance on every single made to order welding gun and peripheral piece.

Welding Solutions Customized to Your Unique Jobs
Special job? No problem. Work closely with our experienced in-house team, and get a customized welding solution delivered to your shop's doorstep. Be that a specialized torch neck, trigger feature, or consumable setup, we meet your challenges head-on.

Boost Your Team's Productivity
The more comfortable you can do it, the better that work will be. With that in mind, we focus on 5 vital parts of the design to make welder comfort a priority: Handle, Torch Neck, Trigger, Ball Socket Base, and Low Weight Cable.
Weld with Robots? We put the same attention to detail into Torsion Resistance, Tool Center Point, and Torch Neck durability.

Improve Weld Quality and Lower Consumption
Stack your welding cell or weld station with periphery tools and equipment to run at peak performance and keep productivity challenges like weld quality, unscheduled maintenance, and premature consumable wearing at bay.

Have Your Weld Shop Challenges Solved
Whether you have a need for fume extraction, are burning through consumables, or need to reduce cycle time on your robotic cell, a whole suite of solution possibilities exists to meet your most demanding welding challenges and get your shop delivering on all cylinders.
Upgrade Your Welding Equipment. See more ROI.
Boost Productivity
Use the right tools for the job and watch the productivity soar.
Go the full distance and convert your shop's MIG guns. Or, start slow and retrofit your welding consumables to see the ROI possibilities.
Of course, if your shop is automated, utilize gas management equipment or Seam Tracking to push production forward and get more product out the door faster and with less rework.
Make the work easier and more capable for your welders by using more ergonomic, less maintenance-intensive welding guns. And use customized torch neck and nozzle options to ensure accessibility is never a problem.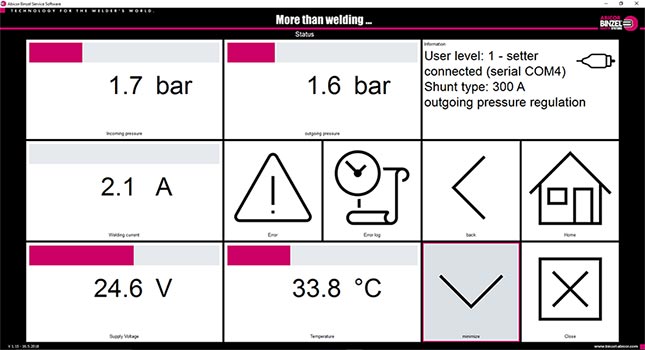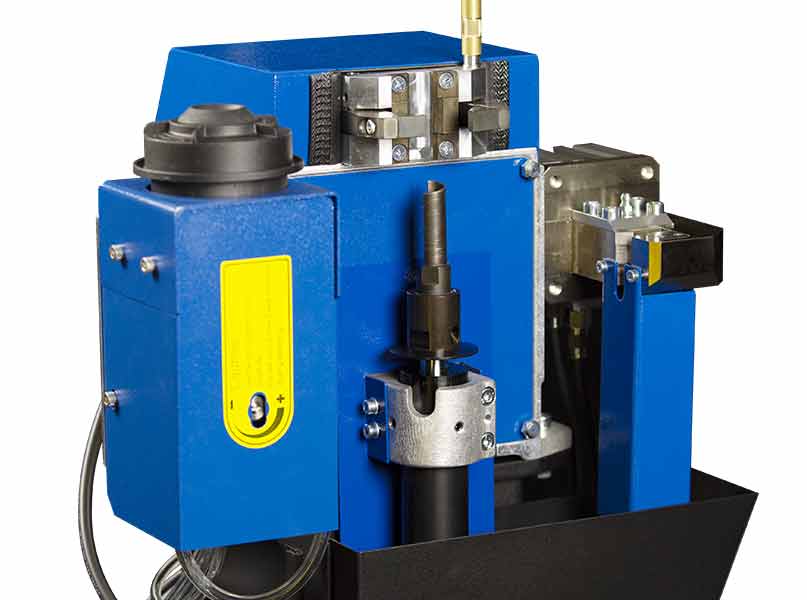 Reduce Downtime
Don't let unscheduled maintenance or constantly changing wear parts get in the way of your production goals.
Pick from a full MIG solution lineup of durable, maintenance-friendly products that are easy to change on the job site with just a few simple tools.
If you don't have an on-site repair technician or maintenance person, utilize our own in-house Repair Team to rebuild and send you a like-new welding gun or peripheral. Repair services are available for all water-cooled manual and robotic welding torches select periphery (Torch Cleaning Stations), and Laser Optics.
Using automated processes? Step up to a full-service Torch Maintenance Station and keep your robotic torch running at peak performance. Use a Torch Exchange Station to switch necks automatically. Check your shielding gas usage over a part, run, or shift and track gas use (and savings) over time.

Improve Work Quality
Get a leg up on the competition and delight your stakeholders by using the tools that help you meet goals and better your company.
Combat weld fumes and improve air quality in the workplace with our array of manual and robotic source capture fume extraction solutions.
Increase throughput and robotic operation by using durable and long lasting ABICOR BINZEL robotic welding torches.
Optimize gas flow and coverage to your welding arc for better weld quality by using Gas Management tools like EWR 2.
Use the right tool for the job by switching to BINZEL's leading line of ABIMIG Lightweight MIG guns so your welders can weld more comfortably.
Get the most life from your torch consumables by protecting them with ABI-Shield Ceramic Spray and Anti-Spatter Fluid.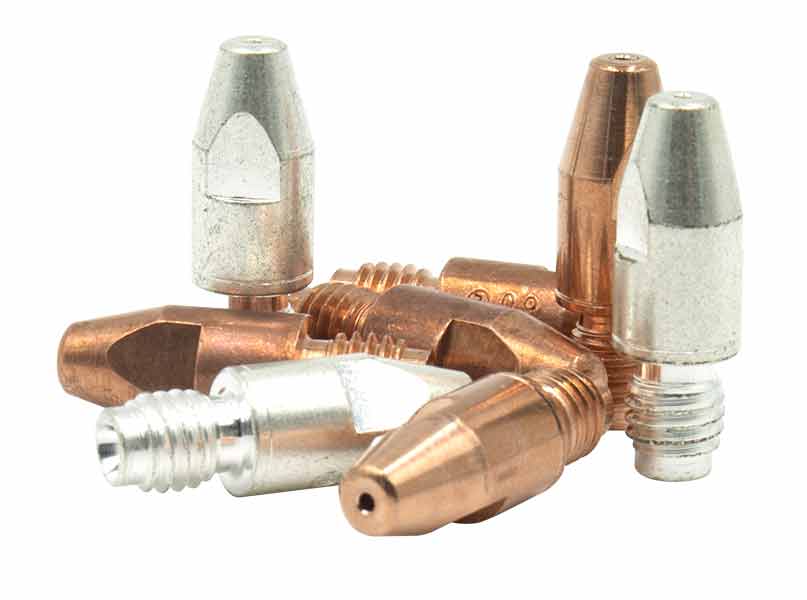 Increase Welder Comfort
Welder comfort and productivity are at the core of an efficient welding operation. And to impact the bottom line, the welding tools have to be long-lasting, durable, and maintenance-friendly. ABICOR BINZEL's leading line of lightweight and ergonomic torches are designed to make welding a less strenuous and easier to perform tasks.
Easy to grip handles, lightweight welding cables, and a ball socket handle base and three of the principal functions for our ABIMIG line of air-cooled MIG guns that gives the welder less stress on the hand, wrist, shoulder, and back so they can perform at their best.
Using water-cooled or fume extraction? ABIMIG comes in a water-cooled version as well with the same slim handle design and ball socket base to make comfort and handling easy. The xFUME line of fume extraction welding torches uses an optimized handle design and a swivel base with lightweight cable options to be lighter than many standard MIG guns.
An Ever-Expanding Welding Solution Suite for Your Unique Needs

Welding Guns
Lightweight, ergonomic, and customizable MIG welding guns that use our industry-leading consumable profile and will make your welders happier, more comfortable, and more productive. Heavy-duty options for air and water-cooled also available. Made to fit most every commercially available power supply.


Consumables
Every ABICOR BINZEL MIG gun comes with our industry best welding consumables. But you can increase your contact tip life and your production value even more by moving up to our copper zirconium or silver-plated line of contact tips for unmatched durability, wire feed, and arc start quality.


MIG Accessories
Spray and play your way into increasing consumable life and increasing ROI with the broad array of MIG welding accessories for both manual and robotic applications. Protect nozzles and tips with ceramic spray, keep water-cooled torches working reliably with welding coolers, or protect your weld cable with durable, lightweight closures.

Robotic Welding
A complete portfolio of MIG and TIG robotic welding torches in a variety of over the arm, through the arm, and solid or crash mounted packages. Built to order and made to specification, ABICOR BINZEL robotic torches are the leading standard in the market for medium and high automation levels.


Data Acquisition
Industry 4.0 is here to stay. Start getting more data into your manufacturing process through some of ABICOR BINZEL's unique data management solutions and iterating your operation to realize cost saving and production efficiency. Available for EWR 2, Master-Feed-System, TH6D, and our Scansonic Laser Welding optics.


TIG Torches
The universally used Silicone Rubber style torches are available from ABICOR BINZEL in a tidy, modular kit that allows for quick and easy setup to meet the demands of the job. Combine with our one of kind tungsten grinders and E3 Electrodes to get reliable electrode points with the highest quality and cleanest arc ignition possible.
Fume Extraction
Clear your shop of harmful welding fumes and metallic dust through our leading fume extraction solutions. Start small with an extractor arm, go for a full solution with source capture using a fume extraction torch and system, and even utilize robotic fume kits to clear weld fumes for your robotic welding processes.


Laser Welding
Made specially for the demands of OEM Automakers, the portfolio of Scansonic Laser Welding and Brazing optics are made to meet the needs of traditional and emerging automakers for both gas and electric-powered vehicle manufacturing to weld and join lightweight vehicle components and parts.


Spool Welding
Through our cooperation with the team at Novarc Technologies, automate your pipe welding operation with the Spool Welding Robot and it's collaborative approach to high volume, data-minded pipe welding. Collect data in real time, monitor weld quality through a dynamic, high resolution camera, and monitor weld quality alongside the weld tool.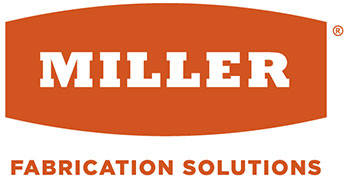 "The cable life lasts a long time. I haven't changed out a cable in a robot for a year, at least. The quality of the consumables -- nozzles, tips, diffusers -- the quality of those are great. They last quite a long time. Quite a lot longer than other products that we've used."
Joel Dennison, Robotics Technician | Miller Fabrication Solutions