Robotic Welding Guns & Torches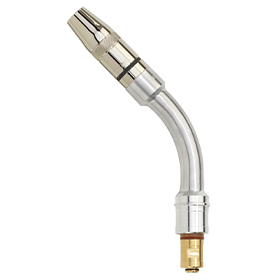 ABIROB® Air-cooled MIG Guns
ABIROB® air-cooled robotic guns use the innovate double key interlocking concept to maintain a stable Tool Center Point and maximize performance. Made with durable, aluminum armored swannecks.
See ABIROB® Air-cooled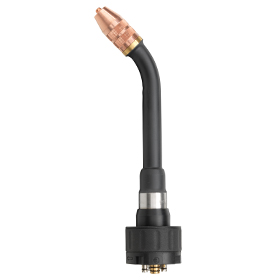 ABIROB® Water-cooled MIG Guns
Robust threaded style interface give ABIROB® water-cooled robotic guns a high degree of durability and long service life. Single piece construction nozzles hold up to high heat and spatter.
See ABIROB® Water-cooled
ROBO WH Water-cooled MIG Guns
Change your torch neck in seconds with the ROBO WH and it's integrated wire cutter within the front module. Flexible and adaptive to changing welding tasks. Available in a push-pull version.
See ROBO WH
ABITIG WH Water-cooled TIG Torches
Flexible and adaptive robotic TIG welding technology. Change the TIG torch neck in seconds using a pre-set tungsten electrode with a reproducible torch position. Cold wire feed and push-pull functions available.
See ABITIG® WH