Shock sensor with compact size ...
The robot mount CAT Compact with fast installation cable assembly for air-cooled welding applications was designed for use on over arm robots up to 500 A. The overall system includes a welding torch, collision sensor and cable assembly with a heavy-duty and torsion-resistant coaxial cable for long service life.
The torch neck versions ABIROB® G 350, G 360 and G 500, which are equipped with the G-interface, are available to complement the CAT Compact system. Their outstanding features include stability and repeat accuracy – for good and reproducible welding results.
The torch neck types of the G-series are available in various TCP versions and can fall back on the tried-and-trusted wearing part concept of the ABIROB® A and ABIROB® GC-series.

Arguments that speak for themselves:
Excellent purchasing price, combined with a fast and simple installation and long service life
Compact design size for better access in tight and complex jigs or components
Good reset-precision combined with large deflection for good reproducible welding results and the optimum protection of robot and welding torch
Extensive range of welding torches
Two cable assembly types available for standard applications with rubber cable support and for heavy dynamic welding application with spring support
Technically sophisticated, robust design
Excellent protection against contamination
Worldwide product support available

Area of application:
Standard welding robot with cable assembly on the outside

Technical data
Dimensions:
148 x 69 x 88 mm
Weight:
approx. 0.85 kg
approx. 1.3 kg (incl. bracket and flange)
Electrical data:
Switching capacity 24 VDC / 100 mA
Switching point:
– deflection in X, Y direction approx. 2.5°
– deflection in Z axis approx. 0.8 mm
Release accuracy:
(L = 300 mm)
all directions ≤ ± 0.3 mm
Max. release distance:
(L = 300 mm)
X-, Y-direction approx. 9.5°
Z-direction approx. 3 mm
Protection class:
IPX 21
Ambient temperature:
during operation -10°C to +55°C
storage and transportation -10°C to +55°C
Relative humidity:
during operation up to 70 % at 20 °C
storage and transportation up to 70 % at 20°C

Documentation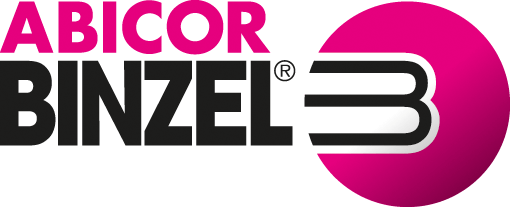 Headquarters
Alexander Binzel Schweisstechnik
GmbH & Co. KG
Kiesacker 7-9
35418 Buseck
Google Maps
0049 (0) 64 08 / 59-0
ABICOR BINZEL worldwide - everywhere close to you ...