TRUMPF GmbH & Co. KG, Ditzingen, Germany
Laser welding can be that easy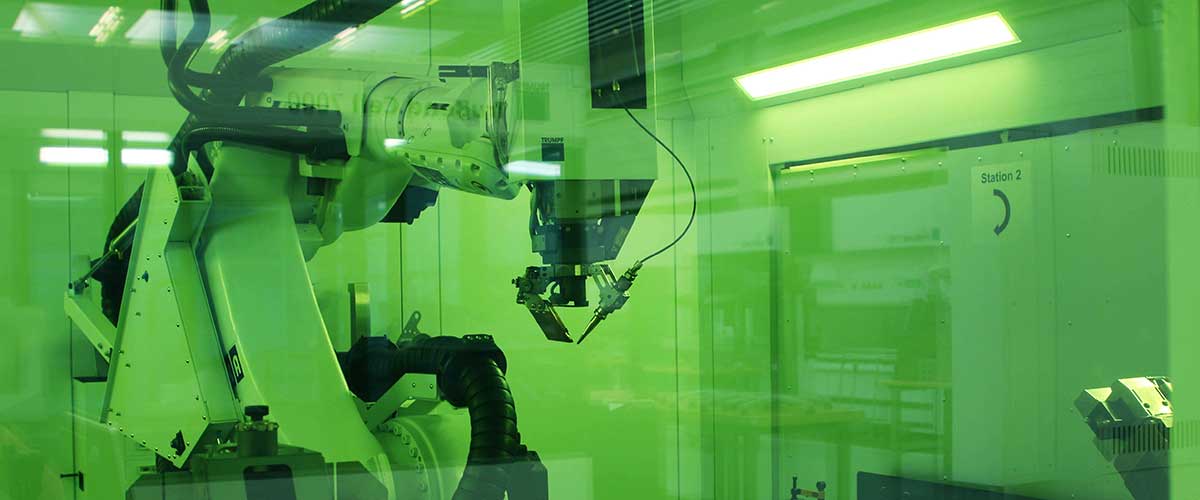 At the TRUMPF GmbH & Co. KG in Ditzingen, Germany, people are passionate about sheet metal fabricators. With the TruLaser Weld 5000, the market and technology leader in machine tools and lasers for industrial manufacturing has developed a laser welding cell that significantly reduces price and competitive pressures in sheet metal production through its high flexibility – and automatically compensates for inaccuracies from pre-processes with the FusionLine with filler wire as tolerant laser welding. The MFS-V3.1 master feeder system from ABICOR BINZEL ensures smooth wire feeding. Because the responsible parties at TRUMPF wanted to purchase the best expertise for the wire feeding of their laser welding cell.
Simplifies the entry into laser welding
Especially for companies that cover the sheet metal process chain – i. e. cutting, punching, bending and then welding – the TruLaser Weld 5000 from TRUMPF makes things much easier and offers advantages in terms of speed of part production, higher output, high-quality results and cost reduction. This is achieved by the FusionLine technology integrated in this welding cell in addition to heat conduction welding and deep penetration welding: With filler material, gaps of up to 1 mm can be laser welded. Compared to laser welding without filler material, these do not have to be pretreated in advance.
With the TruLaser Weld 5000 it is possible to weld more components and increase capacity utilisation. The reason for this is the high flexibility of the system: Deep and firm seams can be laser welded just as well as perfectly rounded, smooth weld seams. Time savings of up to 90 % can be achieved compared to arc welding.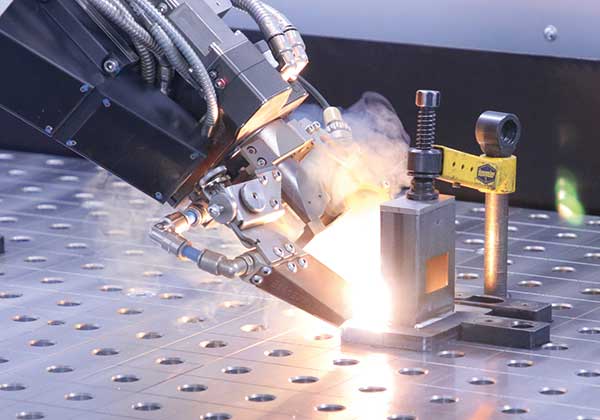 It only works with reliable wire feeding
The speed of laser welding is enormous: 1 mm of stainless steel can be welded with the laser in 19 seconds, while arc welding requires 125 seconds. With the FusionLine technology, this fact demands a smooth, high-precision wire feed, which is optimally achieved by the MasterLiner from ABICOR BINZEL with its sophisticated roller system. The 4-roller drive additionally ensures a uniform feed and adapts perfectly to the often rapidly changing feed speeds.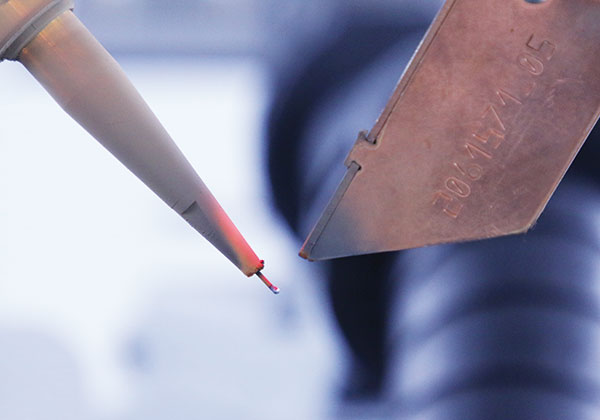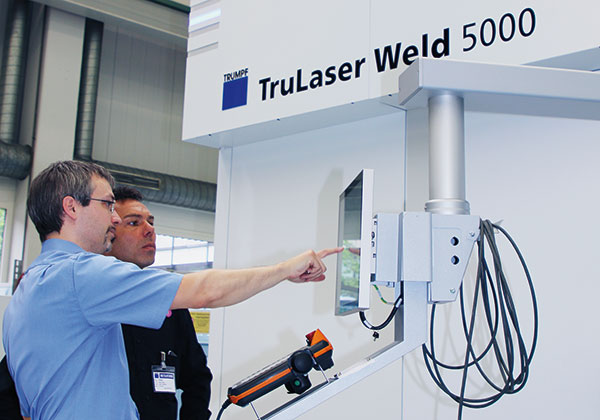 Successful cooperation for over 10 years
TRUMPF is clearly following a long-term partnership that brings together individual competencies. The cooperation between ABICOR BINZEL and TRUMPF has existed for 10 years now and has already resulted in the realisation of several joint projects, with further in the planning process. Due to the continuity of the partnership cooperation between the laser experts from TRUMPF and the wire feeding specialists from ABICOR BINZEL, laser welding will become more and more prevalent in sheet metal production.
Read the whole article now: open PDF
TRUMPF laser welding cell with ABICOR BINZEL wire feeder system