Welding laboratory ARCLab
Tomorrowlab: In-house research laboratory ARCLab
Many welding technology companies would like to have their own research and development facility, such as the ARCLab from ABICOR BINZEL. ARCLab stands for »Advanced Research Center of Laboratories«, which is supposed to describe the extraordinary laboratory environment in the meanwhile three laboratory locations worldwide. 15 highly qualified test engineers and test technicians with years of experience work in a special laboratory environment on an area of approx. 1200 m2. Not only in-house manual and robot welding torches and the robot peripheral systems required for automated welding are extensively tested there, but also products from international competitors.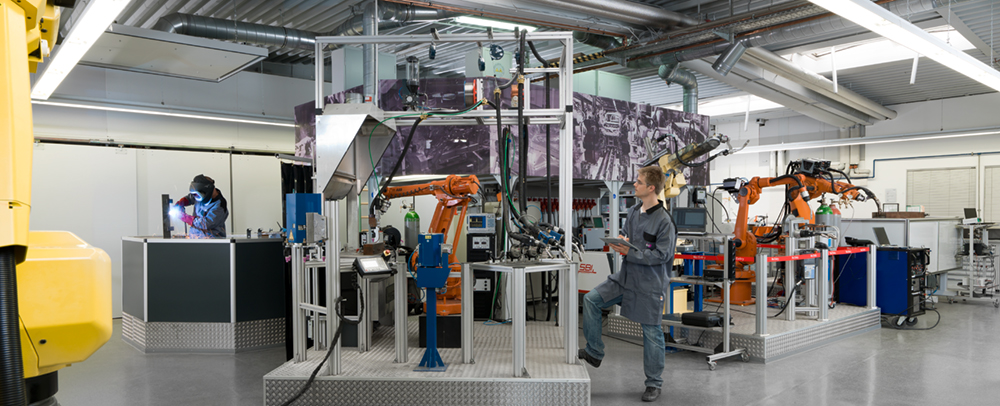 Development is also one of the ARCLab's top tasks. Because nothing is more exciting than making the already very high level of technology in MIG/MAG welding, TIG welding and plasma welding and cutting even more user-friendly and efficient for the future.
Inside out: analyse, test, qualify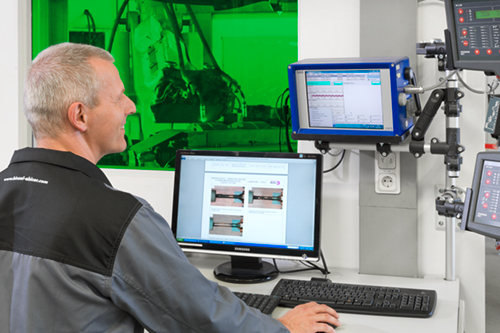 In the ARCLab, the focus is on the product which is put through its paces in terms of:
thermal properties
mechanical properties
electrical properties
chemical properties
manufacturing properties
shielding gas properties
process-related properties
100 measuring, testing and analysis systems for torches and spare parts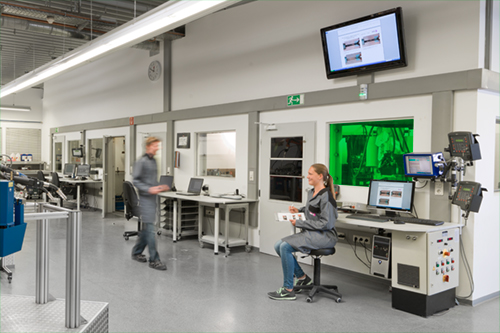 At the Buseck site alone, the ARCLab employees have around 100 test systems for measurements, tests and analyses. Most of them are even in-house developments, because such testing systems are usually not available »off the shelf«. Well-known institutes and universities are often involved in the development of these test facilities.
Goals of the ARCLab
The special test facilities and the many years of know-how of the laboratory employees enable a deep insight into the various technical properties of the examined test samples, which play an important role both for the development work of our own products and for the analysis of competitive systems.
The laboratory results and the findings thus support the development work of the developers and designers. In addition, these reproducible laboratory data are often used for in-depth technical discussions with the customer on site.
The testing range of the ARCLab
The following list shows just a few examples of the many very special test devices:
MIG/MAG, TIG and plasma test stands with up to 1000 amps welding current – important for automated welding with high melting deposition rates and long duty cycles such as e. g. in shipbuilding, heavy-duty crane construction and pipeline construction.
Simultaneous long-term tests – for example to analyze and compare different geometries and designs of welding torch components.
Automated ignition test series in long-term tests – over a period of up to 24 hours to simulate multi-shift operation.
Adjustment of movement patterns in robot torches – durability tests of the cable assemblies and their individual components depending on the robot types used.
Testing of entire functional groups in robot welding – including cleaning devices, electronic and current-dependent control systems for the shielding gas supply and crash test series depending on the torch configurations.
Tensile test for cable assemblies and individual torch interfaces.
Testing of welding torch components under extreme environmental conditions such as high heat reflection, high UV radiation, high ozone pollution, etc.
Thermal images of complete torch systems show the critical heat development with the optimization potential under process conditions.
High-speed measurement systems are synchronized with their video and measurement data and provide precise, reliable data on the effect of the torch systems on the welding process.
Visualization of gas flows with the so-called Schlieren test – of course under process conditions.
The special features of the ARCLab
You really can't talk about standard in the ARCLab. One special feature among all the test devices used must, however, be emphasized – and it cannot be found a second time in a welding test laboratory: The fully automated, robot-assisted MIG/MAG test system, which enables uninterrupted welding on a constant component with up to 100 % duty cycle over several hours. It is a self-developed double testing system with an integrated measurement and analysis system for welding and protective gas tests, where ideal comparisons can be made between own products and systems from other market providers.
Three laboratories – worldwide
ABICOR BINZEL operates three laboratories worldwide. In addition to the main location in Alten-Buseck, Germany, there is another ARCLab in India and one in China.
ARCLab focal points:
Acceptance tests of ABICOR BINZEL products according to international standards
Manual torch systems according to international standards
Robot torch systems and peripherals according to international standards
Torch analyses according to ABICOR BINZEL standard
Analyses of robot peripheral systems according to ABICOR BINZEL standard
Material investigations
The ARCLab in China and its affiliated development laboratory make it possible to examine in-house developments on site, resulting in an overall picture with the different focuses. The aim of these investigations is to describe the various technical properties so comprehensively that a complete technical picture is created and reflects all the advantages and disadvantages. All of this means intensive work with a lot of know-how.
Testing according to international standards and the ABICOR BINZEL standard
Before a product leaves the ARCLab, it is ensured that it complies with international standards – with regard to thermal, mechanical and electrical properties. A test report shows the result and the product is certified, which confirms compliance with the safety requirements for the user.
But ABICOR BINZEL goes the extra mile and thus beyond the requirements of international standards – with testing according to the ABICOR BINZEL standard. In terms of technical properties, the ARCLab works closely with the globally represented innovation and technology centers (ITCs) of ABICOR BINZEL and examines the systems according to customer requirements.
Hands-on informationen for the welding operator
The inert gas and process-related torch analyses are carried out in the ARCLab user-specific and under process conditions. For the user at the end of the process chain, the result data provides fundamental information that offers real added value for his application. After all, only one thing counts: the perfect weld seam – in accordance with international standards and guidelines.