Automatic MIG Guns
Robust and easy to see automatic machine-style welding guns are made for mounting to welding tractors or gantry system for an easily repeatable and durable welding process. Available in air and water-cooled.
See Automatic MIG Guns
ABICAR Welding Tractors
ABICAR welding tractors close the gap between classic hand welding and flexible automation. An ideal entry level solution into hard or mechanized automation. Suitable for partially automating arc welding processes.
See ABICAR Welding Tractors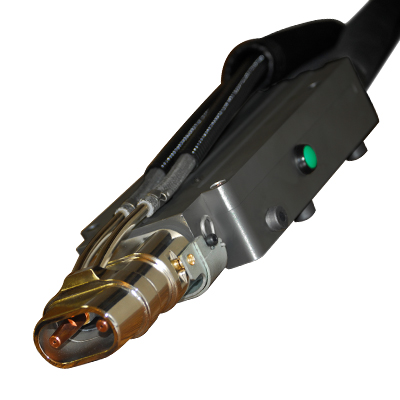 Tandem 1000 Welding Torch
Tandem welding requires robust equipment that can handle high amperages and duty cycles. ABICOR BINZEL USA's tandem welding torch offering is reliable technically sound, and ready to take on the high demands of tandem welding.
Seam Tracking
Laser seam tracking systems for hard automation, gantry welding application. Use with analog, serial, or ethernet interface. Pre-loaded weld joints allow for quick operation and reliable performance.
See Seam Tracking