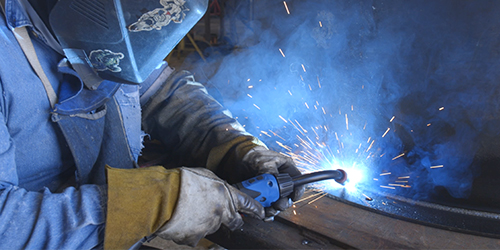 Spooltech, Houston, Texas, USA
Fabricating Success
With over 30 years experience of large fabrication know-how, Spooltech provides custom solutions for a whole catalog of industries in the welding-rich Houston area. When they were looking for improved features and technology on their welding torches, they turned to ABIMIG to gives their welders and their production an edge.
Show Reference
Lake Area Technical Institute, Watertown, South Dakota, USA
Top trade school with industry in mind
Lake Area Technical isn't just a trade school - it is one of the pre-eminent two-year trade schools in the entire United States. A pipeline for some of the biggest manufacturing companies in the country, Lake Area Technical has enhanced the student experience and preparation with help from ABICOR BINZEL's line of ABIMIG torches.
Show Reference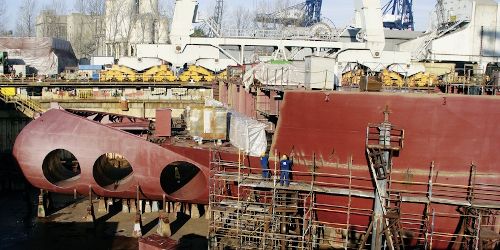 CRIST Offshore Shipbuilding, Gdynia, Poland
The specialist for offshore constructions and platforms
The CRIST shipyard in Gdynia has the longest dry-dock in Poland and specialises in building giant constructions and ships for the offshore sector. About 150 people work in the shipyard's offshore sector. The company has relied on ABICOR BINZEL's flexible welding torches for many years.
Show Reference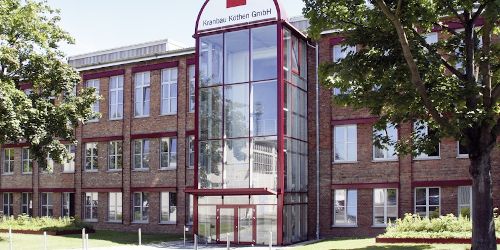 Kranbau Köthen GmbH, Köthen, Germany
We take a load off you
Kranbau Köthen GmbH develops and manufactures individual special, process and automatic cranes. The company was founded in 1934, has around 250 employees and supplies customers all over the world. As a long-term industrial user, Kranbau Köthen also supports ABICOR BINZEL in developing and testing new products and technologies.
Show Reference
Remontowa Shipbuilding, Danzig, Poland
Ship conversion and shipbuilding with the highest standards
The Remontowa shipyard in Gdansk is one of the leading shipyards for ship conversions in Europe. The company was founded in 1952 and carries out over 200 ship repairs and conversions annually. Following a convincing test, the shipyard now uses ABIMIG
®
A T LW torches from ABICOR BINZEL for all its welding work.
Show Reference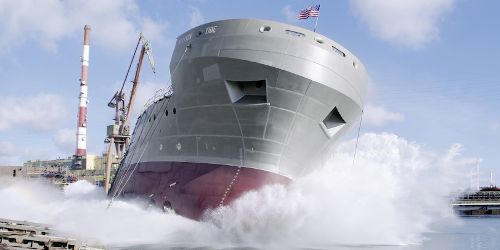 Gdansk Shipyard, Danzig, Poland
Shipbuilders with a long tradition
The tradition-steeped Gdansk Shipyard counts flexibility and versatility among its strengths. It demands both from its workforce and their tools. The shipyard relies on welding torches from ABICOR BINZEL to enable its welders to carry out their work optimally.
Show Reference