ABICOR BINZEL at BROMMA Malaysia Sdn. Bhd., Ipoh in Malaysia
Leading technology for container lifting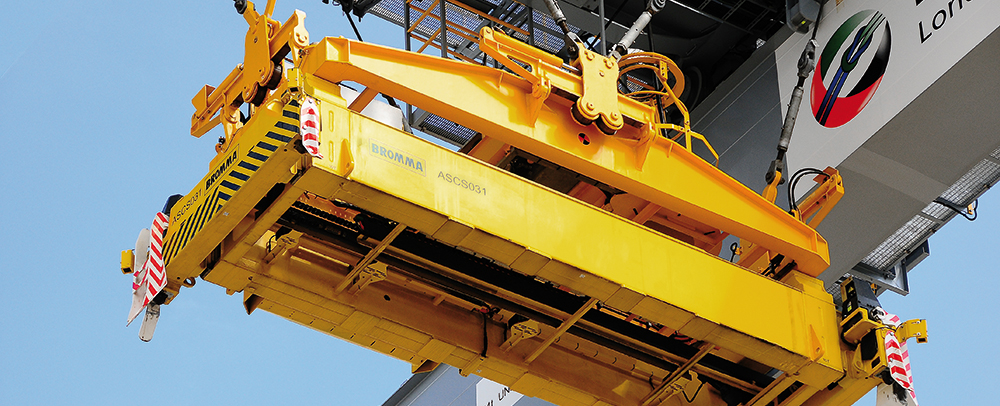 The Swedish BROMMA Group is the undisputed world market leader in the production of spreaders for container loading. BROMMA grabs lift containers in 97 of the world's 100 largest seaports. 50 percent of BROMMA's spreaders are produced at the Ipoh site in Malaysia. For best welding quality and good working conditions for complex welding applications, BROMMA relies on fume extraction torches and equipment from ABICOR BINZEL.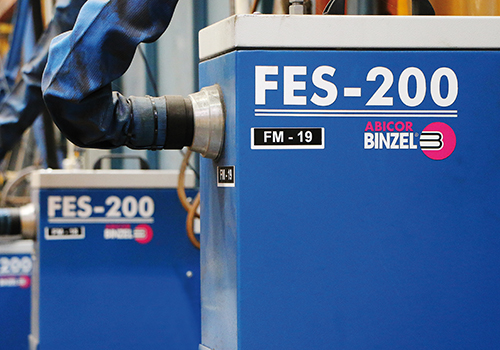 Quality, health protection and flexibility in welding
Sustainable, environmentally friendly production and good working conditions for employees play an important role in the BROMMA corporate culture. Therefore, in addition to high welding seam quality, excellent extraction performance and good manageability were important conditions in the search for new fume extraction solutions at BROMMA Malaysia.
The more than 140 welders in the main frame production and telescopic beam area have to cope with the most complex welding tasks. Especially with the huge main frames of the spreaders, many welding seams are difficult to access and require frequent position changes. Therefore, the welding torches must be as light as possible. Further challenges for the welders and their equipment are welding seams with lengths up to 40 meters and variable material thicknesses between 8 and 40 millimeters.
Test operation convinces welders and responsible persons
In a two-month test operation, the RAB GRIP 36 welding fume extraction torch and the FES-200 fume extraction unit met all of BROMMA's requirements. The decisive factors for those responsible were the high-quality welding seams without porous spots, the positive assessment of the lightweight cable assembly by the welders, the high particle extraction performance, the excellent shielding gas control, the good price-performance ratio and the flexibility in handling. BROMMA Malaysia is planning the gradual conversion of all welding equipment in the main frame production and telescopic beam area to RAB GRIP 36 and FES-200 and has ordered the first 20 torches. The next test project with ABICOR BINZEL is already planned: this time it is about the super-lightweight ABIMIG® A T LW torches.
Read the whole article now: Download