4D WeldWatcher® Laser Process Monitoring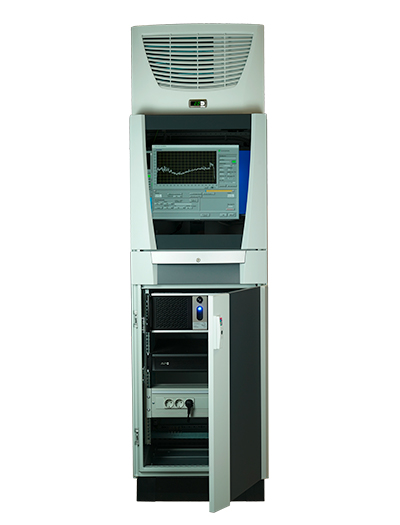 The WeldWatcher integrates seamlessly into fully automated production lines. WeldWatcher automatically acquires data to indicate typical welding failures such as gaps between sheets, lack of fusion, and porosity. It does so by analyzing the beam flux density, spectral components, and the progress in time.
WeldWatcher Features and Benefits:
Automatically evaluates the stability of your laser process
Stores all incoming data assigned to seam IDs in a database that syncs to your network
Visualization of each individual part with marks areas found to be NOK
Communication with the machine is available for all common field bus types
On-site, remote, and tandem service available worldwide
Training from our experts to enable you to operate the system
4D WeldWatcher® Features:
Integration
WeldWatcher integrates to the optical welding head or directly into the laser. Both options allow for seamless data synchronization between the process and monitoring equipment.
Sensors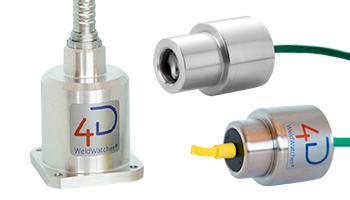 The sensors available for WeldWatcher cover the full spectrum from UV/VIS, each available with different sensitivities. All sensors can be quickly adjusted by software during production.
Network
WeldWatcher can sync to your network a variety of ways through all common filed bus types. All options provide long-term storage and all process monitoring data.
4D WeldWatcher: How it Works
Universal Sensor
For most applications our Universal Sensor housings provide an economic solution espe- cially for unmoved optics or for the integra- tion into the laser source or beam switch. This method eliminates bulky integrations at the processing heads and the use of expensive torsion proof robot cabling.
Fiber Sensor
The Fiber Sensors are applicable to common types of fiber lasers. They offer the unique advantages of sensors in lasers without the need of a beam switch: Free movement of your optical heads and clean environment in the laser. They monitor the whole optical path and there are no cables to be aligned in your handling devices.
Compact Sensor
Our Compact Sensors are designed for the direct integration into welding heads. They provide IP67 sealed housings and connec- tors. Rigid robot cables and adapters for most welding heads and scanners make these sen- sors the #1 choice wherever an integration into the laser is not possible. It comes with pre-installed 2-channel setup. Our WeldWat- cher® can evaluate both channels or mix it to 1 evaluation channel depending on your requirements.