Systém sledovania zvarovej medzery TH6i
Oči robota ...
Senzor na sledovanie zvarovej medzery TH6i, vybavený dodatočným kamerovým systémom sivej škály, je produktom s vynikajúcim výkonom sledovania zvarovej medzery, najmä pre zváranie na tupo a pre vysoko reflexné materiály. TH6i je jediným senzorom, ktorý spravuje detekciu medzery od 0,02 mm aj pri reflexných povrchoch.
Priebežné sledovanie zvarovej medzery pomocou TH6i pripravuje cestu k dokonalému zvarovému spoju najmä pri zváraní na tupo a s úzkymi medzerami v spojoch, ktoré sú pre ľudské oko sotva viditeľné. Komponenty a minimálne spoje sa zaznamenávajú pomocou kombinácie laserových línií, kamery, doplnkového kamerového systému sivej škály a zeleného svetla, čo umožňuje korekciu priebehu zvárania v reálnom čase. Bezkontaktná, systémovo s procesne nezávislá metóda vhodná pre všetky bežné tvary švov ako aj pre rôzne druhy materiálov.
Špičková technológia spájania ...
Jediný spôsob, ako uspokojiť rastúce požiadavky na spojovaciu technológiu, pokračovať v efektívnej práci a zostať konkurencieschopný, je použitie najmodernejších riešení produktov a procesov, najmä v oblasti senzorovej technológie.
Nové vylepšenia a dokonale koordinované systémové riešenia - ako napríklad optický snímač zvarovej medzery TH6i a komplexný sortiment produktov ABICOR BINZEL ROBOTIC SYSTEMS - prispievajú k zlepšeniu automatizovaných procesov
Presný a necitlivý všestranný ...
Optický snímač zvarovej medzeryTH6i je inovatívne systémové riešenie pre takmer všetky aplikácie v oblasti automatizovaného zvárania. Typické príklady používania TH6i možno nájsť v konštrukcii rúr a kontajnerov. Vďaka integrovanému dopadovému svetelnému filtru má veľmi robustnú konštrukciu a zaručuje plynulý chod aj veľmi blízko procesu. Vysoko výkonné vyhodnocovanie signálov zabezpečuje spoľahlivé vedenie robota. Najmä na reflexných povrchoch.


Prehľad systému: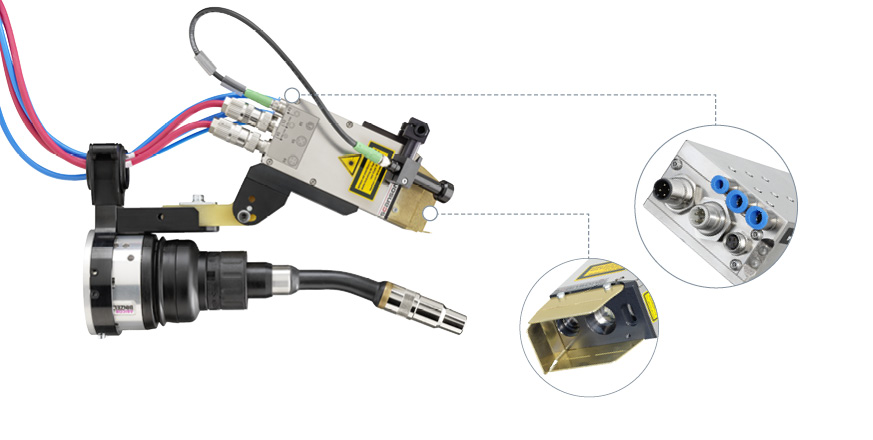 Výhody, ktoré hovoria samy za seba:
Precízny
Detekcia medzery od 0,02 mm
Presná identifikácia polohy zvarua určenie zarovnania hlavy snímača s medzerou vďaka použitiu trojriadkového lasera
Nadpriemerná spoľahlivosť procesu aj pri náročnom sledovaní zvarovej medzery
Vysoká stabilita zaznamenávania nameraných údajov
Korekcie v reálnom čase
Necitlivý
Ochrana proti rozstreku s integrovaným preplachovaním ochranného skla a vzduchom chladeného senzora
Kryt odolný voči odstreku
Optický filter, ktorý zabraňuje falšovaniu výsledkov merania
Odolné voči poruchám spôsobeným elektrickými poľami
Všestranný
Vhodné pre všetky bežné tvary zvarových spojov
Vhodné pre všetky štandardné povrchy, najmä reflexné a vysoko lesklé, ako napr. hliník alebo nehrdzavejúca oceľ
Rozhrania na známe ovládacie prvky robota
Štandardizované rozhranie dostupné analógové a digitálne
Technical data
| | |
| --- | --- |
| Measuring lines: | 3 |
| Working distance: | 150 ± 12 mm |
| Field of view (WxH): | 16 x 24 mm |
| Resolution (WxH): | 0.03 x 0.07 mm |
| Measuring rate: | 60 Hz |
| Dimensions (WxHxD): | 70 x 40 x 140 mm |
| Operating temperature: | 10ºC up to 45ºC |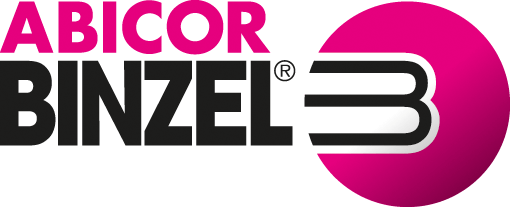 ABICOR BINZEL SLOVENSKO, s.r.o.
Priemyselná ulica 1239
93101 Samorin
Google Maps
00421 31 562 25 25
ABICOR BINZEL world-wide - everywhere at your side ...