BO-SF | Modular Laser Processing Head, Shift-Less
Prehľad
Laserová optika BO-SF (z modulárneho systému scapacs®) je navrhnutá pre priemyselné použitie, s vysokými nárokmi na stabilnú polohu zaostrenia. Konštrukcia zabezpečuje vysokú kvalitu lúča s minimálnou stratou výkonu. Použitím rôznych pomerov medzi objektmi sú možné rôzne prevádzkové vzdialenosti a priemery zaostrenia. BO-SF tak môže byť ľahko integrovaný do rôznych aplikácií.
Ako to funguje
Namiesto použitia klasických objektívov BO-SF vytvára lúč so špeciálnymi zrkadlami, ktoré znižujú zaostrenie na menej ako 0,02 mm / kW, výkon lasera. Tento proces je omnoho stabilnejší, najmä pre výkonné lasery. Pre ešte väčšiu efektívnosť procesu BO-SF obsahuje patentované obmedzenie difrakcie, na dosiahnutie vašej efektívnosti. A ak by niečo nefungovalo správne BO-SF pokračuje v práci. Táto núdzová prevádzka je umožnená s nízkou citlivosťou zrkadla na horľavé znečistenie a menšie zvary.
Charakteristika
Prakticky bez posunu zaostrenia aj pri vysokom výkone a jednom režime
Bezpečná prevádzka s maximálnym výkonom lasera
Testované do 30 kW (s YLS-30.000 od IPG Laser GmbH)
Systém možno otvoriť odstránením ochranného skla, ktoré umožňuje čistenie systému (napr. ćistým vzduchom alebo plynom pred uvedením do prevádzky).
Konštrukcia s trojitým uhlom (alebo vyšším) má obmedzené ohýbanie
Výhody
Vysoká úroveň spoľahlivosti procesu - prakticky bez zmeny
Vysoko efektívny proces - s veľmi dobrou kvalitou obrazu
Veľmi dobrá stabilita procesu - s dlhotrvajúcou stabilnou polohou zaostrenia
Minimálna závislosť medzi polohou zaostrenia a kontamináciou
Vynikajúca funkčnosť núdzových operácií s vodou chladeným zrkadlom. Takto je zaručená funkčnosť na optických plochách, a to aj pri postupnej kontaminácii alebo malých priechodoch zvaru.
Technical Data
Max. laser output (cw)
30 kW
Measured focus shift
±0,02 mm/kW | @M=1:3,1; FKoll=80 mm | 1-12 kW fibre laser
Laser suitability (acceptable round angle)
For all prevalent solid-state lasers (up to 450 mrad @FKoll=80 mm)
Power loss
< 2 %
Focal distances in mm (can be combined as desired - others on request)
Collimation: 80, 120, 175;
Focus: 175, 250, 350, 500
Fibre couplings (others on request)
Trumpf-D, Trumpf-B, Optoskand QBH, Optoskand QD, IPG HLC-8, IPG LCA
Accessories
Media coupling MEKO
Media coupling general application interface MEKO-GAS (HTK box)
Pointer with adjustable focal point
Pressure wheel ADR
Optic with stable focal position BO-SF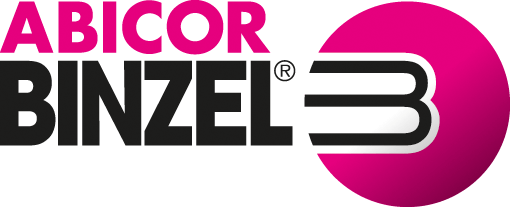 ABICOR BINZEL SLOVENSKO, s.r.o.
Priemyselná ulica 1239
93101 Samorin
Google Maps
00421 31 562 25 25
ABICOR BINZEL world-wide - everywhere at your side ...