BO | Modular Laser Processing Optic
Prehľad
Laserová optika BO je vyvinutá pre priemyselné laserové aplikácie do výkonu 6 kW * cw lasera a pozostáva z kolimačnej a zaostrovacej optiky.
BO je k dispozícii ako rovná verzia alebo s vychyľovacou jednotkou. Použitie rôznych pomerov obrazu zodpovedá rôznym pracovným vzdialenostiam a priemeru zaostrenia, pre rôzne aplikácie.
K dispozícii sú rôzne komponenty, ako napríklad, zásuvka na krycie sklo a priečny prúd. Môžu byť použité rôzne typy laserov, ako sú vláknové lasery, diódové lasery a diskové lasery.
Optika spracovania laserom môže byť rozšírená a prispôsobená mnohými ďalšími možnosťami.
Oblasť použitia
Pre oceľ a hliník
Pre prekrytie švu
*) Maximálny výkon lasera závisí od konfigurácie; vyššie kapacity na požiadanie.
Features
Laser processing head for CW – Laser up to 6 kW*
Cutting site to robot adaption
Integrated cross jet
Service friendly system
Cover slide drawer
Options
Optics for diode or fiber laser and rod- or disk laser
Straight or with one deflection unit
Auto focus for focus adjustments
Camera and cross hair generator
Water cooling
High precise tool changer
Crash sensor
Accessories
Media coupling (MEKO)
Media coupling general application interface MEKO-GAS (HTK box)
Pressure wheel (ADR)
Pointer with adjustable focal point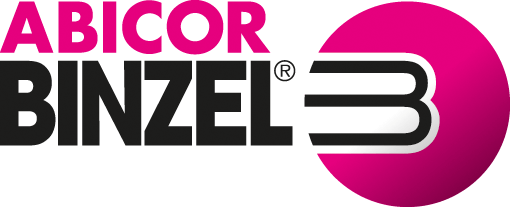 ABICOR BINZEL SLOVENSKO, s.r.o.
Priemyselná ulica 1239
93101 Samorin
Google Maps
00421 31 562 25 25
ABICOR BINZEL world-wide - everywhere at your side ...