BO-SF | Modulinis lazerio duomenų apdorojimo antgalis su stabilia židinio padėtimi
Apžvalga
BO-SF lazerinio apdorojimo optika (iš scapacs® modulinių sistemų linijos) pritaikyta industriniam naudojimui, kur ypač svarbi stabili fokusavimo padėtis. Jo konstrukcija garantuoja aukštą spindulio kokybę ir minimalius energijos nuostolius - naudojant skirtingus objekto vaizdavimo santykius ir židinio diametrus, visa tai tapo įmanoma. Be to, BO-SF gali būti lengvai integruojama į įvairias kitas sistemas.
Kaip jis veikia?
Vietoje klasikinių lęšių BO-FS suformuoja spindulį specialių veidrodžių pagalba, dėl to fokusinio atstumo pakitimas nebekelia problemų, o tampa stabilesnis, ypač esant aukštam lazerio galingumui. Kad darbas būtų dar našesnis, BO-SF turi difrakcinį apribojimą. BO-SF veikia sklandžiai net sistemai sutrikus, kadangi veidrodžiai nėra jautrūs užteršimams ir mažesnėms įduboms.
Charakteristika
Fokusas praktiškai nekinta
Saugus valdymas net esant galingam lazeriui
Išbandyta iki 30 kW (su YLS-30.000 iš "IPG Laser" GmbH)
Sistemą galima išvalyti nuėmus apsauginį stiklą (pvz., prieš pradedant naudoti galima išvalyti oru ar dujomis)
Kelių kampų difrakcinis ribotuvas
Pranašumai
Labai patikimas procesas
Puiki vaizdo kokybė
Ilgalaikė, stabili židinio vieta
Užterštumas prkatiškai neturi įtakos židinio taškui
Vandeniu aušinamas veidrodis užtikrina idealų sistemos funckionavimą net kritinėje situacijoje.
Techniniai duomenys
Masimali lazerio išvestis (cw)
30 kW
Židinio poslinkis
±0,02 mm/kW | @M=1:3,1; FKoll=80 mm | 1-12 kW pluoštinis lazeris
Lazerio tinkamumas
Pritaikomas visiems kietosios būsenos lazeriams (iki 450 mrad @FKoll=80 mm)
Galios praradimas
< 2 %
Židinio atsumas mm (gali būti komplektuojama pagal pageidavimą)
Kolimacija: 80, 120, 175;
Židinys: 175, 250, 350, 500
Pluošto mova (kitos - pagal pageidavimą)
Trumpf-D, Trumpf-B, Optoskand QBH, Optoskand QD, IPG HLC-8, IPG LCA
Priedai
Medijos jungtis "MEKO"
Medijos jungtis MEKO-GAS (HTK box)
Taikiklis su reguliuojamu fokusu
Slėgio ratukas ADR
Optic with stable focal position BO-SF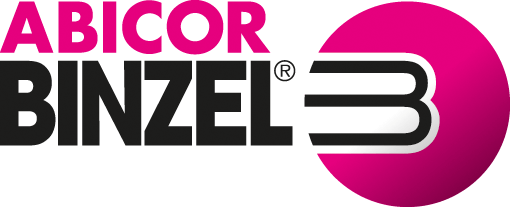 UAB Binzel Baltic
Naujoji Street 7-2
96124 Gargzdai
Google Maps
00370 46 401 673
ABICOR BINZEL world-wide - everywhere at your side ...