E & F Metall- und Rohrleitungsbau GmbH, Föhren, Germany
Stainless and steel – for the highest demands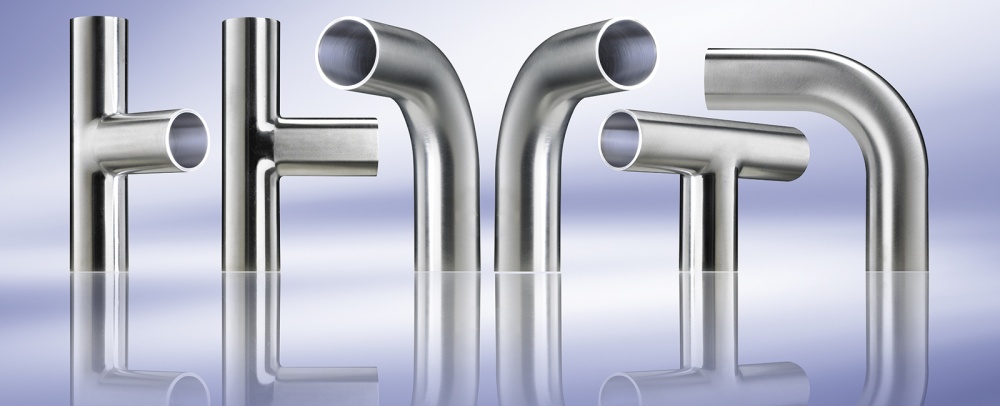 E & F is an experienced specialist for metal constructions and pipelines in the foodstuffs and pharmaceutical industries, as well as in other sectors with high quality demands. Over 80 welders work for the company worldwide. Following an intensive test phase, E & F has converted its welding torches to product solutions from ABICOR BINZEL.
Satisfying the highest requirements reliably
E & F's customers are mainly plant manufacturers and engineering companies. The finished pipes are used to transport variously sensitive liquids, gases and powders. For this reason, most of the pipes are checked and documented 100% - including endoscopic weld seam examinations. E & F works with the following welding methods: TIG, TIG orbital, MAG, MIG and stick welding.
Economic efficiency and reliability of ABICOR BINZEL
E & F focuses on TIG welding without the addition of filler metals. ABITIG® GRIP TIG torches with ergonomic handles and optimised cable assemblies are mainly used in assembly, prefabrication and in plant manufacturing. In addition, E & F has some ABITIG® GRIP little torches with a particularly small grip handle for use in cases in which the weld seam is very difficult to access.
E & F has achieved a series of positive effects with the decision for ABICOR BINZEL as the core supplier for torches. These premium and reliable welding torches provide high operational safety. In addition, they have standardised wearing parts and significantly reduce maintenance and service costs.
Read the complete article: open PDF