RLW-A | Joining of Fillet Welds with Remote Laser Welding
Optic for remote laser welding RLW-A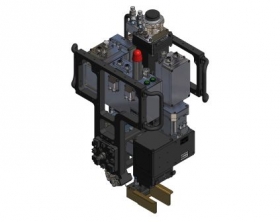 The reduction of CO2 emission is a matter of particular interest. To have a share to achieve these high aims, Scansonic developed an according production head, which allows the welding of fillet welds in a lap joint with the remote laser technique.
In the body in white production at present mainly overlap joints are deployed, which can be replaced by fillet welds. With fillet welds the necessary length of the flanges can be reduced, the process is stable without preliminary steps and less laser energy for the same seam cross section is needed.

How it works
An optical seam tracking which is integrated in the welding head recognizes the joint and is positioning the laser focus on the join patch. Due to the high working distance is the head able to pass over spanner and work piece contours. The necessary process time is much reduced in comparison to tactile systems and slightly higher regarding standard laser remote heads.
The RLW-A laser system combines optical seam tracking and high dynamic scanners. That enables the usage of difficult 3D geometries with a wide range of joint types. Dureing the robot movement the RLW-A detects and follows the seam by adjusting the mirror according to the measurement data of the seam tracking. The laser beam and the measurement light are controlled by the same optical system.

Advantages
The highly efficient fillet welding process allows the reduction of material for flange application in the chassis of a car.
This reduced flange results in less weight and thus less fuel consumption and CO2 emissions.
Plug & Play system. No integration on complex robot interfaces is needed.
The large working distance into the running process allows travelling over clamps and fastening fixtures so that the cycle time is much shorter in comparison with other laser welding systems.
Highly dynamic seam tracking system ensures reliable finding and tracking of seam. Material and clamping device tolerances are reliable balanced.
The spot size can be adapted and also be fitted during the process by using the autofocus.
Very low consumption costs for compressed air by using a smaller cross jet because of smaller cover glasses.
Long working distance and therefore less pollution through process splashes, smoke etc.
Modular design of overall system takes advantage of the Scansonic scapacs® modular system. Almost all types of optical characteristics, fibre couplers or Field bus interfaces are configurable.
Durable and complete solution with an ultra-modern master design that includes the actuators, sensors and even the Field bus-based controllers.
Highly precise seam tracking is guaranteed because the positional determination is coaxial in relation to the laser beam.
Technical Data
| | |
| --- | --- |
| Power supply | 400 V / 32 A (extern), 24 V / 55 A (intern) |
| Weight | approx. 25 kg |
| Operating wave length | 1030 ... 1080 nm (thin-disc laser to fibre laser) |
| Permissible laser power | max. 8 kW |
| Total angle of divergence Φ; BPP | Φ = 250 mrad (99 % of power capacity); BPP ≤ 25 mm∙mrad |
| Current magnification factor | 1:2.9 |
| Field size | X = ± 32 mm / Y = ±16,5 mm / Z = ± 10 mm |
| Operating clearance | approx. 280 mm, with focal distance f = 500 mm |
| Dynamic positional accurracy | X = 0,1 mm / Y = 0,1 mm / Z = 0,5 mm |
Accessories
Media coupling MEKO
Media coupling general application interface MEKO-GAS (HTK box)
Pointer with adjustable focal point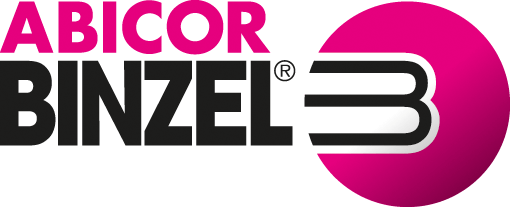 ABICOR BINZEL Kaynak Teknik Ticaret LTD. STI.
Küçükyalı İş Merkezi Girne Mh. Irmaklar Sk. 72-6E E BLOK
34852 Maltepe / İstanbul
Google Maps
+90 (216) 367 90 00
ABICOR BINZEL world-wide - everywhere at your side ...