Lazeriai

Nuo 2001 m. ABICOR BINZEL aktyviai tobulina vielos padavimo sistemas lazeriniam virinimui ir litavimui. Nepriekaištingą reputaciją užsitarnavome sukūrę daug sprendimų automatizuotai produkcijai.
Pramoninėje gamyboje nuolat augantys lazerinių procesų reikalavimai paskatino mus 2008 m. pasirašyti bendradarbiavimo sutartį su SCANSONIC GmbH. Šios sutarties tikslas - pateikti išpildytus sprendimus lazeriniams procesams.
Mūsų partneris SCANSONIC - tai inovatyvi kompanija, kuri koncentruojasi į lazerinės optikos plėtrą, taip pat adaptyvių duomenų apdorojimo galvučių automatizuotiems lazeriniams bei lankiniams procesams kūrimą; o mes, ABICOR BINZEL, turime daug patirties virinimo srityje bei dukterinių įmonių visame pasaulyje, todėl ir sudarėme šią visapusę partnerystę. Šis strateginis bendradarbiavimas ir esminių kompetencijų sujungimas sąlygoja pasaulinę sėkmę bei abiejų įmonių tobulėjimą.
ABICOR BINZEL ROBOTIC SYSTEMS yra novatoriškas partneris, tiekiantis išbaigtas sistemas bei sprendimus į ateitį žvelgiantiems klientams.
Aliuminio virinimas
Lazerinis aliuminio virinimas yra naudojamas lengvesnių ir vizualiai "patrauklesnių" komponentų kūrimui. Lazerinė įranga suteikia galimybę atlikti reikiamus darbus daug tiksliau ir pigiau. Galite rinktis įprastinį lazerinį virinimą (su arba be užpildančiosios medžiagos) ir nuotolinį virinimą, atsižvelgiant į naudojamą medžiagą ir objekto formą.
Naudodami ALO3, galite įprastą virinimą atlikti su užpildančiąja medžiaga ir virinimo siūlės sekimu. Užpildančioji medžiaga bei lazerio fokusavimas išlieka tinkamoje padėtyje viso proceso metu
BO-SF idealiai pritaikytas aliuminio lydinių be užpildančiosios medžiagos virinimui
Naudodami RLW-A, galite pasitelkti net nuotolinę virinimo siūlės sekimo įrangą
Lazerinis litavimas
Lazerinio litavimo metu užpildančioji medžiaga yra naudojama metalų jungimui neišlydant pagrindinės medžiagos. Šis procesas leidžia darbus atlikti tiksliai, su minimalia darbinės medžiagos deformacija. Medžiaga, su kuria dirbate, sąlygoja, kuriuos proceso parametrus ir lydmetalį būtina pasirinkti. Jūs galite rinktis minimalaus techninio sudėtingumo ALO1 (su integruota siūlės sekimo galimybe) - šis litavimo būdas ypač populiarus dirbant su minimalios prieigos darbo objektais.
SCANSONIC pagrindinis produktas ALO3 leidžia tiksliai nustatyti visus proceso parametrus, būtinus siūlės sekimui, bei geriausiems litavimo rezultatams.
Plieno virinimas
Lazerinis plieno virinimas - tai maža deformacija ir greitas bei vientisas virinimo procesas. Gilaus prasiskverbimo virinimo proceso metu susidaro labai maža virinimo siūlė, giliai prasiskverbianti į darbinę medžiagą. Naudojant šilumai laidų virinimo procesą, sudaromi šiek tiek platesni ir geriau atrodantys sujungimai. Darbinė medžiaga ir jungimo geometrija sąlygoja, kurį virinimo tipą turėtumėte rinktis: įprastinį su ar be užpildančios medžiagos, ar pasinaudoti nuotolinės technologijos privalumais.
Pasirinkę ALO3, galite rinktis įprastinio virinimo būdą, naudodami užpildančiąsias medžiagas kartu su kritinėmis, ar jungimo geometrijas su siūlės sekimo funkcija.
BO-SF yra idealiai pritaikyta aliuminio lydinių virinimui įprastiniu būdu be užpildančiosios medžiagos.
Nuotolinę siūlės sekimo technologiją galite naudoti kartu su RLW-A.
Grūdinimas
Tikslus karščio kontroliavimas yra būtinas tada, kai apdirbamas objektas yra lengvos konstrukcijos, bet turintis atlaikyti didžiules apkrovas. Todėl, lyginant su įprastiniais metodais, lazerinis grūdinimas suteikia tikslumo ir tvirtumo visai struktūrai. Esmė tame, kad grūdinimas vyksta griežtai kontroliuojant temperatūrą, o tai įmanoma tik tuo atveju, kai naudojamas RLH-A. Pasitelkdami integruotą, greitai judantį veidrodį, taip pat galite nustatyti grūdinimo procedūros karščio kontrolės pločio ruožą.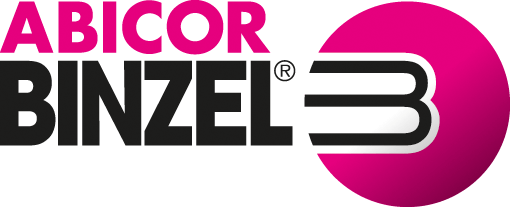 UAB Binzel Baltic
Naujoji Street 7-2
96124 Gargzdai
Google Maps
00370 46 401 673
ABICOR BINZEL world-wide - everywhere at your side ...