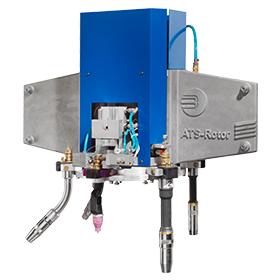 ATS-Rotor
Can be equipped with up to five MIG/MAG and TIG interchangeable necks. Maintenance work and system availability are thus increased up to five times!
Robot Mount CAT3 PRO
In the event of a collision, the CAT3 PRO ensures a reliable shutdown of the welding robot and thus prevents costly damage to the robot and equipment.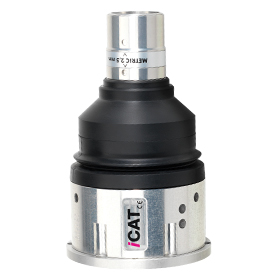 Robot Mount iCAT
Highest degree of safety and mobility for air and liquid cooled robot welding torches. With additional switch-off protection in the event of a crash.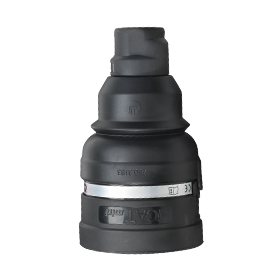 Robot Mount iCAT mini
Especially suitable for use on hollow shaft robots of automotive suppliers and general industries up to 400 amps. Quick and easy installation. Very good price performance ratio.
Robot Mount iSTM
Highly safe and flexible, slim and robust in design, easy to handle and simple to install.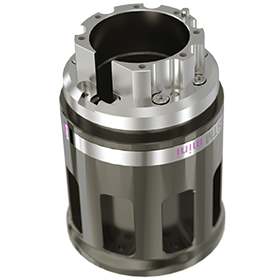 Robot Mount iSTM mini
This robot mount offers a high degree of safety and flexibility for welding robots with central media guidance.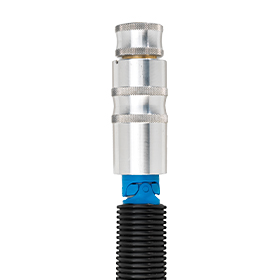 Wire Feeder System MasterLiner
For smooth wire feeding with minimal resistance. Even over long distances perfect wire feeding, e.g. in laser applications.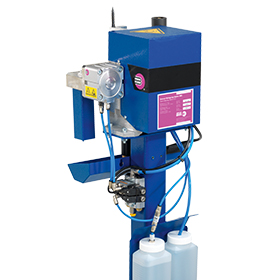 Torch Cleaning Station BRS
Compact complete solutions for reliable, automated maintenance of torch heads. Quick and easy to install.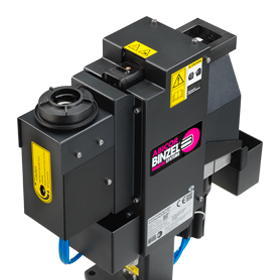 Torch Cleaning Station TCS Compact
Torch cleaning at its finest – including wire cutting and anti-spatter protection. For MIG/MAG welding torches of all common brands.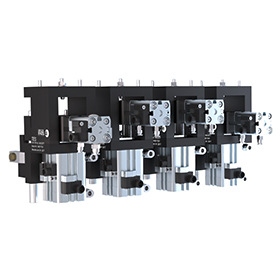 Torch Exchange Station TES
When welding torches need to be changed quickly and reliably. Up to four TES can be combined!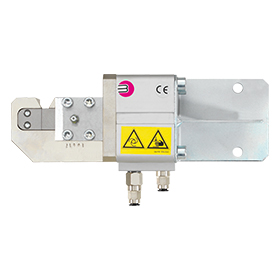 Wire Cutting Device DAV
Guarantees a constant free wire end and better ignition characteristics — even with hard and thick wires.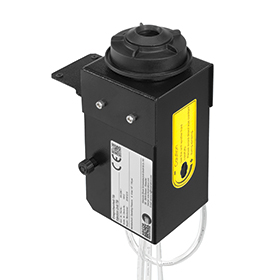 Injection unit TSi
Simply »plug & spray« – completely without complex control or integration into the robot control.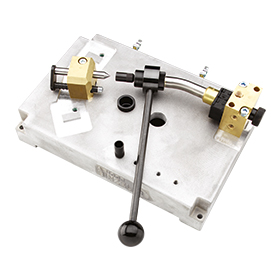 Neck Alignment and Test Jig
For easy inspection and readjustment of ABICOR BINZEL interchangeable neck torches.