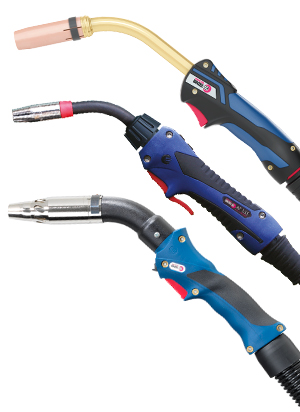 MIG/MAG Torches
Lightweight welding torches, reliable push-pull torches, efficient fume extraction torches, torches with quick-change torch neck, with super »cool« consumables ... this is where every welding professional will find the right torch.
TIG Welding Torches
Flexible, compact, robust, proven, cost saving — these TIG welding torches achieve the best results in highest quality. Products for »real experts«.
Plasma Welding Torches
For all those who require high quantities and optically excellent weld seams. These plasma welding torches guarantee a very concentrated energy input, reliability and stability. Moreover, they are proverbial all-rounders.
Configurators
Each manual welding torch serves as the extended arm of the welder. Therefore, it is important to have the ideal welding torch for yourself and the welding task. With our configurators you have the possibility to configure your individual MIG/MAG or TIG welding torch by yourself.
more information