Røykavsug for opptil to manuelle arbeidsstasjoner
I kombinasjon med ABICOR BINZEL RAB GRIP og RAB GRIP HE sveisepistoler, er denne allsidige, kompakte sveiseenheten for røykavtrekk ideell for mobil bruk på opptil to tilstøtende MIG-sveisearbeidsstasjoner. XFUME VAC ADVANCED trekker ut røyk direkte ved kilden, og sikrer maksimal sikkerhet for sveiseren og annet fabrikkpersonell. Sveisepistoler fra andre produsenter kan også kobles til xFUME VAC AVANSERT.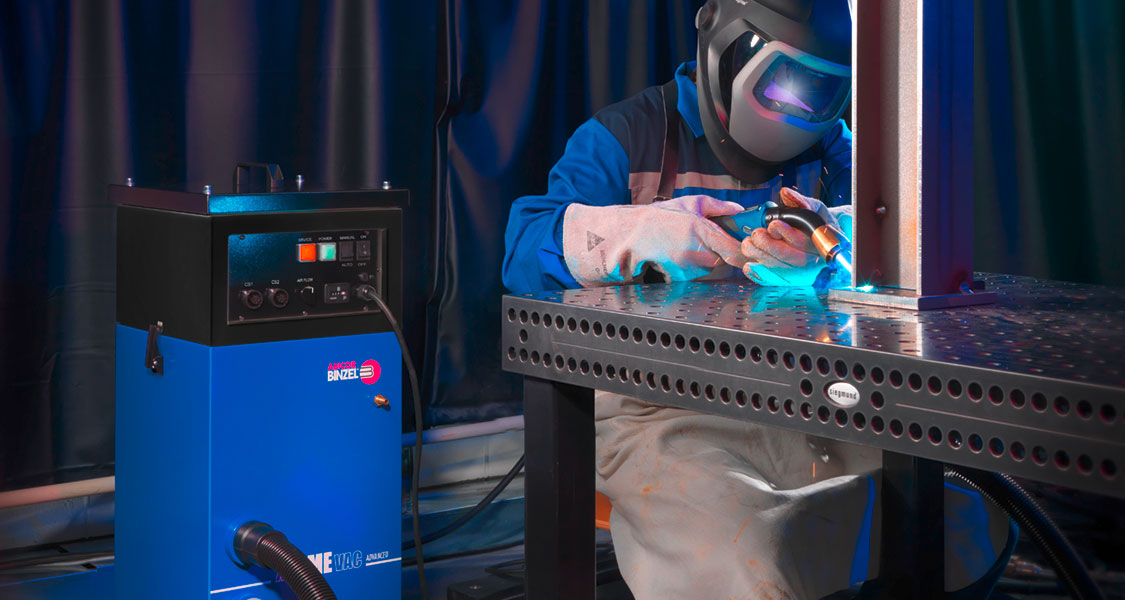 XFUME VAC ADVANCED har to 0,8 KW motorer og en særlig høy avgassekstraksjon med mer enn 16 000 PA vakuum. Begge røyksug sveisepistoltilkoblingene kan styres separat fra hverandre. Det innebygde automatiske start-stop-systemet holder driftskostnadene lave og reduserer slitasje på karbonbørstene.
Rengjøringen av de oppsamlede avtrekkspartiklene er 100% automatisert takket være en vanlig trykkluftpuls som sikrer at alle oppsamlede små partikler blir blåst ut og samlet i en støvoppsamlingsbeholder. Dette tømmes enkelt ved daglig standarddrift, og eliminerer vedlikeholds tidsavbrudd.
Bruk xFUME VAC AVANSERT for opptil to sveiseapparater for avtrekk når det er viktig med nøyaktig avtrekk.

Fordeler:
Renser sveiserøyk fra opptil to røykavsugpistoler uavhengig av hverandre
Kraftig avtrekksteknologi: mer enn 16 000 PA undertrykk
100% automatisert filterrengjøring
Filtrerer ut opptil 99,95% av alt støv> 0,1 m
Reduserer driftskostnader og slitasje takket være automatisk start / stopp
Liten, robust størrelse med hjul for maksimal bevegelighet
Teknisk data
xFUME VAC ADVANCED
Maks. luftstrøm:
∼ 340 m3/h
Tilkoblinger:
2
Tilkoblingsdiameter:
60 mm
Maks. vakuum:
∼ 20.000 PA
Støynivå:
≤ 68 dB (A)
Spenning:

115 V 50/60 Hz

230 V 50/60 Hz

–

Motor kraft:
2 x 0.8 kW
Filtereffektivitet:
≥ 99.5 %
Rengjøring:
automatisk
Automatisk start / stopp:
ja
Justerbar luftstrøm:
ja
Vekt:
40.0 kg
Størrelse:
370 x 370 x 1.000 mm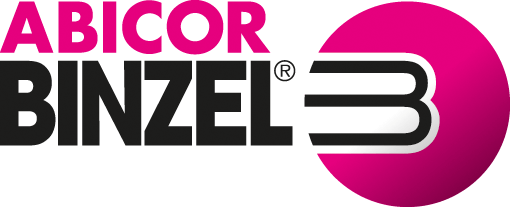 Binzel Norge A/S Sveiseteknikk
Industriveien 1
3300 Hokksund
Google Maps
0047-32 25 19 90
ABICOR BINZEL world-wide - everywhere at your side ...