Odciąg dymów spawalniczych dla maksymalnie dwóch ręcznych stanowisk roboczych
W połączeniu z palnikami ABICOR BINZEL RAB GRIP i RAB GRIP HE, to małe i kompaktowe urządzenie do odciągu dymów spawalniczych jest idealne do użytku mobilnego na maksymalnie dwóch sąsiednich stanowiskach spawalniczych MIG/MAG. xFUME ADVANCED zasysa dymy spawalnicze bezpośrednio w miejscu ich powstawania, zapewniając w ten sposób spawaczowi i innym pracownikom maksymalne bezpieczeństwo. Do xFUME ADVANCED można podłączyć także uchwyty z odciągiem dymów spawalniczych innych producentów.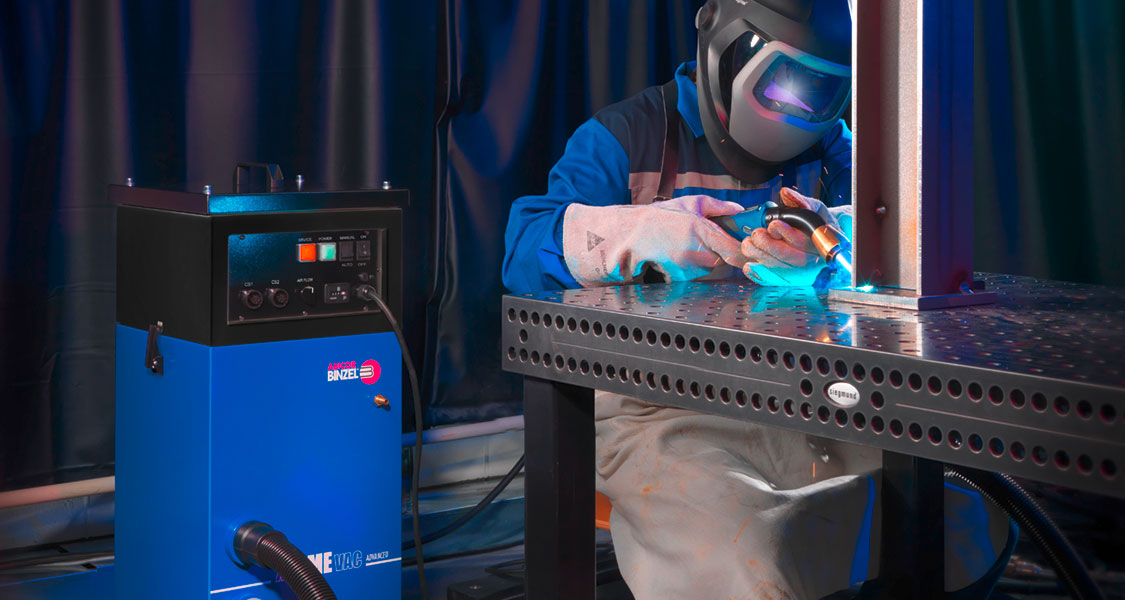 xFUME ADVANCED dzięki dwóm silnikom 0,8 KW posiada szczególnie wysoką moc odciągu z podciśnieniem ponad 16.000 PA. Oba przyłącza palników spawalniczych mogą być sterowane niezależnie od siebie. Wbudowany automatyczny system start-stop utrzymuje niskie koszty eksploatacji, a także zmniejsza zużycie szczotek węglowych.
Oczyszczanie wychwyconych cząsteczek dymu jest w 100 % zautomatyzowane, ponieważ systematyczny impuls sprężonego powietrza gwarantuje, że wszystkie wychwycone cząstki zostają wydmuchane i wychwycone do zbiornika pyłu. Zbiornik ten można łatwo opróżnić podczas codziennych czynności obsługowych, eliminując przestoje spowodowane konserwacją urządzenia.
Jeżeli zależy Ci na precyzyjnym systemie odciągu dymów spawalniczych, to xFUME ADVANCED dla maksymalnie dwóch stanowisk z odciągiem jest dla Ciebie idealnym rozwiązaniem.

Zalety:
Oczyszcza dymy spawalnicze niezależnie z maksymalnie dwóch palników posiadających odciąg
Wysokowydajny odciąg dymów spawalniczych: podciśnienie ponad 16.000 PA
Czyszczenie filtra w 100 % zautomatyzowane
Filtruje do 99,95 % wszystkich pyłów > 0,1 mm
Redukcja kosztów eksploatacji i zmniejszenie zużycia dzięki automatycznemu systemowi start-stop – opcjonalnie za pomocą cęgów prądowych
Mała, wytrzymała konstrukcja z kółkami dla maksymalnej mobilności
Dane techniczne
xFUME ADVANCED
Maks. strumień powietrza:
∼ 340 m3/h
Przyłącza:
2
Średnica przyłącza:
60 mm
Maks. podciśnienie:
∼ 16.000 PA
Poziom hałasu:
≤ 68 dB (A)
Napięcie:

115 V 50/60 Hz

230 V 50/60 Hz

–

Moc silnika:
2 x 0,8 kW
Efektywność filtra:
≥ 99,95 %
Czyszczenie:
automatyczne
System automatycznego startu/stopu:
tak
Regulowany przepływ powietrza:
tak
Ciężar:
40,0 kg
Wielkość:
370 x 370 x 1000 mm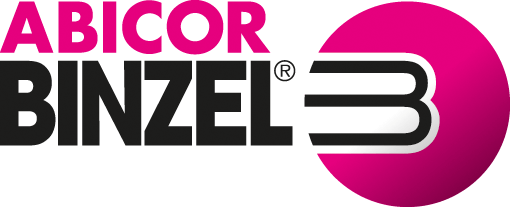 Abicor Binzel Technika Spawalnicza Sp.z.o.o.
ul. Budowlanych 46B
45-123 Opole
Google Maps
0048 (0) 77 466 73 42
ABICOR BINZEL world-wide - everywhere at your side ...