MANUAL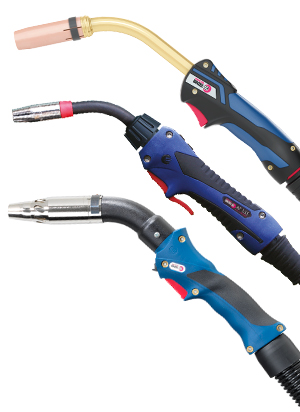 MIG/MAG Torches
Lightweight welding torches, reliable push-pull torches, efficient fume extraction torches, torches with quick-change torch neck, with super »cool« consumables ... this is where every welding professional will find the right torch.
TIG Welding Torches
Flexible, compact, robust, proven, cost saving — these TIG welding torches achieve the best results in highest quality. Products for »real experts«.
PLASMA Welding Torches
For all those who require high quantities and optically excellent weld seams. These plasma welding torches guarantee a very concentrated energy input, reliability and stability. Moreover, they are proverbial all-rounders.
Configurators
Each manual welding torch serves as the extended arm of the welder. Therefore, it is important to have the ideal welding torch for yourself and the welding task. With our configurators you have the possibility to configure your individual MIG/MAG or TIG welding torch by yourself.
more information
Extraction Technology
Fume Extraction Systems
Have a look at our highly efficient, mobile fume extraction units for manual workstations. For connection to the fume extraction torch or via extraction arm. Also with W3 certification.
Fume Extraction Torches
These welding torches extract dangerous fumes directly at their source and therefore significantly contribute to the health of the welder. Due to the punctual extraction, these torches perfectly comply with the exact regulations.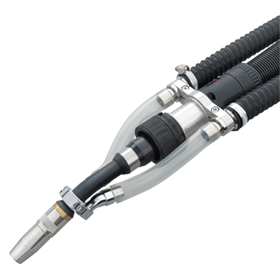 xFUME® ROBO Extraction Kit
This attachment for source extraction is the ideal addition to a robotic welding cell fume extraction. It can be attached on the MIG/MAG industrial robot torch in a few simple steps and picks up welding fume directly at the point of origin.
ROBOTIC SYSTEMS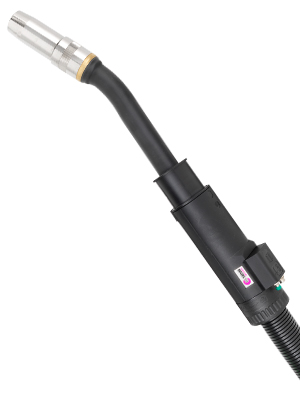 Robot Welding Torches
With quick-change torch neck, maximum TCP safety, reliable wire feeding, special crash stability, best accessibility — in this section you will find everything you need for robot welding, from entry-level torches to welding for the highest demands.
Robot Periphery
What do you need to complete your welding robot? Here you will find ABICOR BINZEL robot mounts, wire feeding systems, torch cleaning stations, changing stations, wire cutting devices, injection units and much more.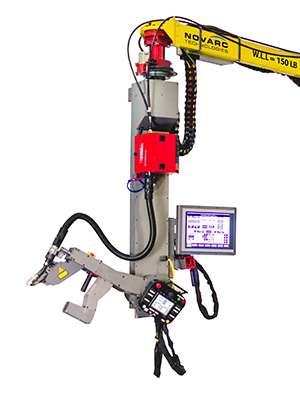 Spool Welding Robot SWR
A first of its kind pipe and pressure vessel welding solution. Designed for maximum performance, IoT, space, and arc-time efficiency.
See Spool Welding Robot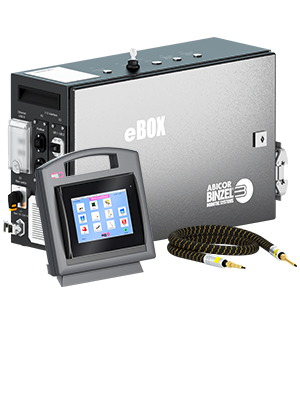 Master-Feeder-System
Fast and precise control for high-precision laser applications, virtually friction-free wire feeding and low maintenance and much more is offered by this wire feeding system of the future.
Sensors
Innovative seam tracking systems for versatile applications in automated welding. At the same time, actively save gas consumption and reduce costs with the right sensors from ABICOR BINZEL.
LASER SYSTEMS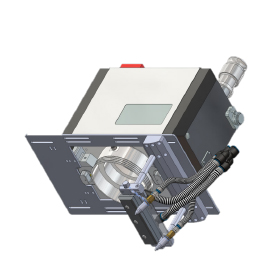 Remote Laser Scanner
You don't want to take any risks when welding vehicle parts such as car doors, seats and battery boxes, or you want to guarantee economical laser welded joints with high strength and reliable power transmission when producing batteries and electric motors? Find powerful technology packages for remote laser welding in the automotive industry here.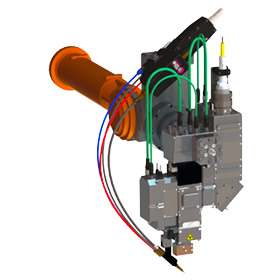 Tactile Laser Optics
Wherever the high power density of the laser needs to be converted into speed in order to bridge gaps reliably and economically, laser brazing and laser welding with filler material are required. Find out more about flexible laser optics for car body construction, battery boxes, battery carriers and covers as well as for the construction of vans and rail vehicles.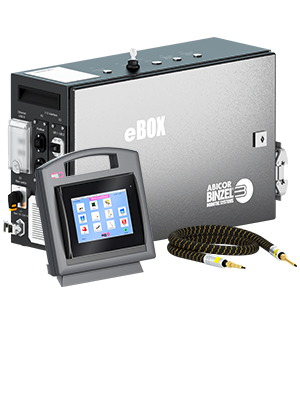 Wire Feeder Systems
With these high-precision, fast wire feed systems for laser welding and laser brazing in automotive construction, you play it safe. Interruptions or protrusions in the seam pattern belong to the past.
Orbital Welding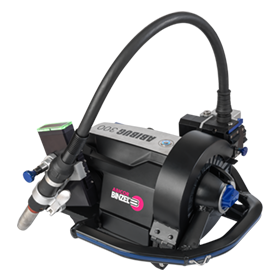 Orbital Welding System ABIBUG® 300
Pipe welding without forced posture and with consistent quality becomes a simple and safe matter with this welding tractor.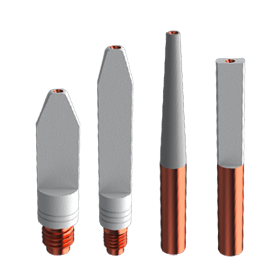 Coated Contact Tips
With their specific shapes and coatings, these special contact tips make narrow-gap welding, as is the case with pipe connections, efficient and safe.
Hard Automation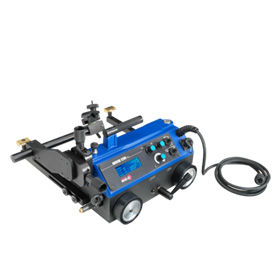 ABICAR Welding Tractors
The partially automated solution for everyone who wants to mechanise and still be flexible. With these welding tractors, costs, time and quality are optimally coordinated.
Accessories
Tungsten Electrodes
For best welding results
For tungsten inert gas welding (TIG), the non-fusing and temperature resistant tungsten electrode, in addition to the torch, the energy source and the inert gas, is a major factor for obtaining optimum results.
Show electrodes
BIKOX® intermediate cable
Lightweight cable assembly for long distances between the power source and the welding workplace. 40 % lighter than standard cables on the market.
Sockets and plugs
Safe and fast connections, easy to assemble and with very good current transmission – these sockets and plugs offer a maximum of operational reliability.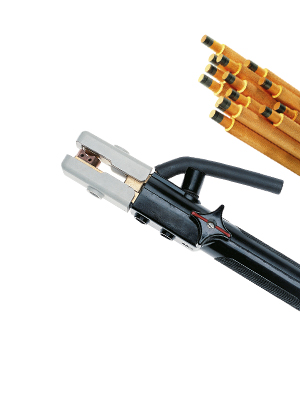 Electrode holders, gouging torches and gouging electrodes
Here you will find everything you need for manual electrode welding and gouging - ideal for working in shipyards, bridge construction and many other outdoor applications. In addition, the matching carbon electrodes.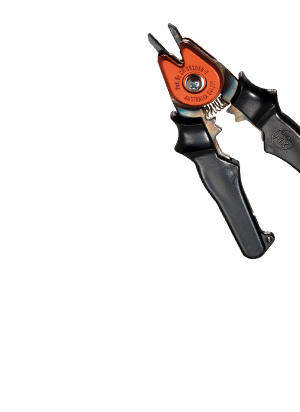 Utilities and tools
Accessories for professionals
Professional accessories increase the performance and reliability of your torch. Ideally matched they form the basis for functional safety and a long service life.
Show accessories
Cooling Units and Wire Feeding Units
You should take a closer look in this section, if torch systems need to be cooled or the application requires reliable and precise wire feeding.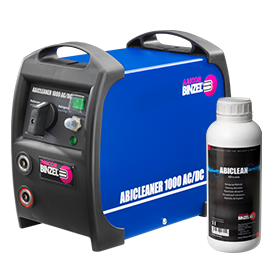 Weld seam treatment
With these devices and electrolyte solutions, it is not only easy and quick to clean weld seams. With them you can passivate and polish even sensitive metal surfaces at the same time – in just one step.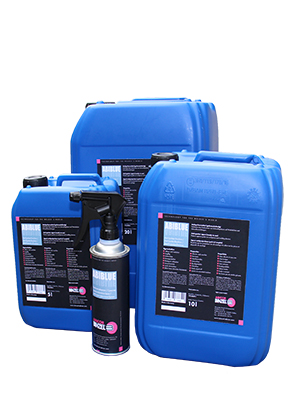 Welding chemicals
With welding chemistry from ABICOR BINZEL you are on the safe side when it comes to highly effective protection against spatter adhesion, spatter penetration and proper torch cooling. Easy to use, highly effective.