Tactile laser optics for brazing and welding with filler material
Fast, high-quality laser joining even with large gaps and tolerances
Laser brazing or laser welding of seams on vehicle roofs, doors and tailgates has become a worldwide and widely practised standard in car body construction. It is also used for welding battery boxes and underbodies, as well as in the construction of railway vehicles and other transport vehicles.
Laser optics with tactile seam guidance are usually used for such joining processes. These use the wire tip as a tactile sensor to maintain the position of the laser beam on the joining edge. Due to the lateral and axial adjustment, the position and size of the laser spot are always constantly aligned with the wire tip – and enable high-quality welding or brazing at high joining speeds. At the same time, the process is only slightly susceptible to tolerances in component length changes.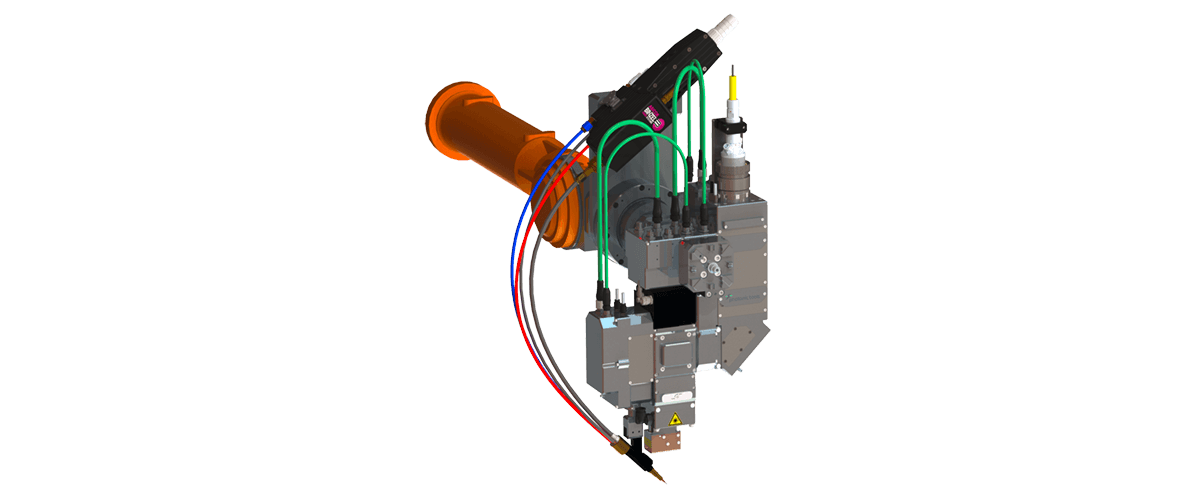 More and more manufacturers use the technology of tactile laser joining and rely on ABICOR BINZEL as a system supplier, service partner and know-how provider for wire feeding and the associated systems. And this offer is constantly being expanded. The next generation of tactile laser optics was developed in close cooperation with the partner PT Photonic Tools GmbH and will be available shortly. The founding and development team behind Photonic Tools can look back on a track record of more than 25 years, from which many trend-setting and meanwhile proven innovations in industrial laser technology have already emerged.