Vstrekovacie zariadenie TSi
Plug & Spray …
TSi od ABICOR BINZEL - "samostatná" vstrekovacia jednotka horáka pre ľahkú integráciu do existujúcich alebo nových procesov. Sprejový impulz sa spúšťa automaticky integrovaným aktivačným mechanizmom, v prípade ak je horák zatiahnutý vertikálne do vstrekovacej polohy do TSi. Komplexné elektrické riadenie alebo integrácia do riadenia robota nie je potrebné.
TSi tiež boduje prostredníctvom svojho ekonomického a ekologického procesu striekania. Uzavretá vstrekovacia komora zabraňuje úniku prostriedku proti rozstreku počas rozstrekovacieho impulzu a plynulé nastavenie striekania zabezpečuje správne dávkovanie, čo umožňuje najnižšiu možnú spotrebu prostriedkov proti rozstreku a zvyšujú bezpečnosť a čistotu pri práci v prostredí zvárania.
Okrem týchto vlastností TSi zabezpečuje obvyklé rovnomerné zmáčanie vyčisteného zváracieho horáka - vo vnútri aj zvonku - osvedčeným prostriedkom proti rozstreku ABICOR BINZEL a zabraňuje tak priľnavosti rozstrekov.
TSi je skratka pre jednoduchú integráciu do procesu zvárania, spoľahlivú údržbu procesného zvárania, efektívne a šetrné používanie prostriedkov proti rozstreku.

Argumenty, ktoré hovoria sami za seba:
Jednoduché uvedenie do prevádzky - nevyžadujú sa žiadne elektrické ovládanie
Aktivácia rozprašovacieho impulzu pohybom robota
Nie je potrebná žiadna zložitá integrácia do riadenia robota
Utesnený a vysoko účinný proces striekania - bez pretlaku
Čisté a bezpečné zváranie
Nízka spotreba prostriedku proti rozstreku
Plug & Spray - zapojte a striekajte
Technical data
General information
| | |
| --- | --- |
| Weight: | 1.5 kg (without anti-spatter fluid) |
| Ambient temperature in operation: | 0 °C to +40 °C |
| Relative humidity in operation: | up to 90 % at 20 °C |
Pneumatic connection
| | |
| --- | --- |
| Connection port: | Ø 8 mm |
| Operating pressure: | min. 0.5 MPa up to max. 0.6 MPa |
Documentation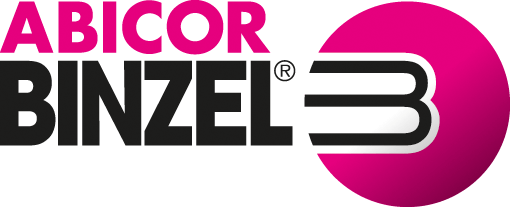 ABICOR BINZEL SLOVENSKO, s.r.o.
Priemyselná ulica 1239
93101 Samorin
Google Maps
00421 31 562 25 25
ABICOR BINZEL world-wide - everywhere at your side ...