Szczególnie wydajny system odciągu dymów spawalniczych dla stanowisk zrobotyzowanych
Tego systemu odciągowego nie powinno zabraknąć przy żadnym zrobotyzowanym stanowisku, który nie dysponuje centralnym odciągiem. Jest odpowiedni także do ręcznych uchwytów z odciągiem dymów spawalniczych. Odciąg można podłączyć do czterech zrobotyzowanych stanowisk – nasze systemy uchwytów spawalniczych ABIROB® idealnie pasują i w połączeniu z xFUME PRO zapewniają doskonałe efekty spawania. Za pomocą zestawu odciągu z łatwością można przymocować także palniki innych producentów.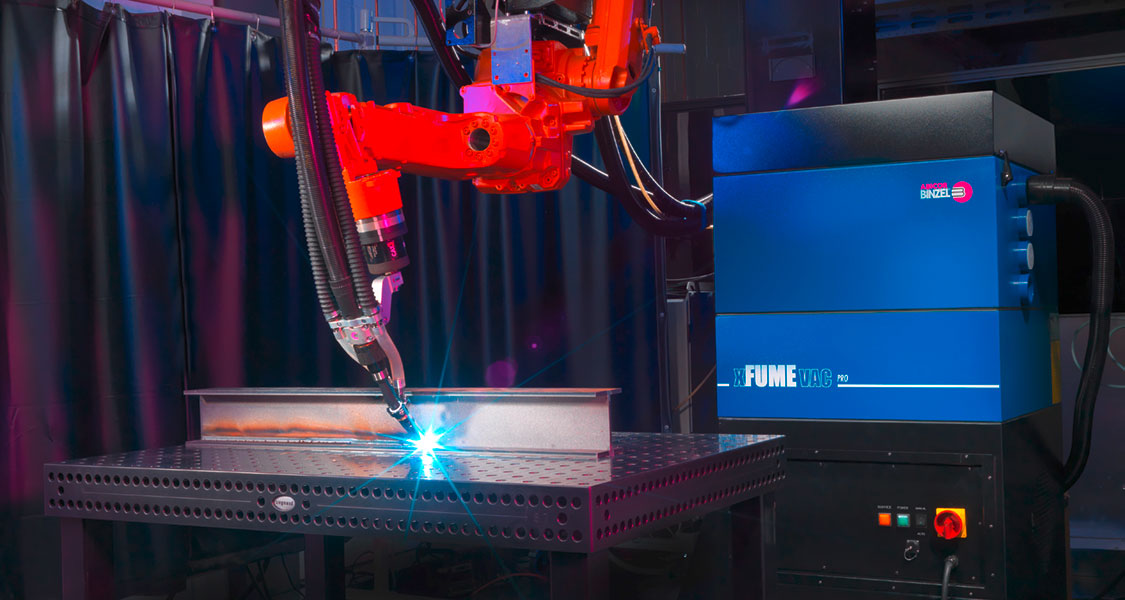 Jego ponadprzeciętna moc odciągu z podciśnieniem ponad 26.000 PA, pokonuje odległości do 30 metrów. xFUME PRO jest często określany jako »mistrz« wśród systemów odciągu dymów spawalniczych.
Tryb ciągłej 24-godzinnej pracy jest dla xFUME PRO czystą rutyną. Automatyczne czyszczenie filtra i sprężarka bocznokanałowa pozwalają skrócić czas konserwacji do minimum. Wszystkie te cechy są zgodne z wymogami w zakresie spawania zrobotyzowanego oraz ręcznego spawania przy zastosowaniu odciągu wysokopróżniowego.
xFUME PRO to doskonały system odciągu dymu, w szczególności do ciągłego trybu spawania i do maksymalnie czterech stanowisk roboczych.

Zalety:
Extremely powerful with more than 26,000 PA negative pressure
Can supply up to four robot torches or manual torches
Suction up to 30 m distance with 100 % extraction power
Side channel blower makes the motor particularly durable
Automatic cleaning of the filter
Reduced operating costs and less wear and tear
Compact and robust design
Roller function enables easy transport
24 hours continuous operation
Dane techniczne
xFUME PRO
Maks. strumień powietrza:
∼ 700 m3/h
Przyłącza:
2/4
Średnica przyłącza:
60 mm
Maks. podciśnienie:
∼ 26.000 PA
Poziom hałasu:
≤ 75 dB (A)
Napięcie:

–

230 V 50/60 Hz
380 V 50/60 Hz

Moc silnika:
3,0 / 5,5 kW
Efektywność filtra:
≥ 99,95 %
Czyszczenie:
automatyczne
System automatycznego startu/stopu:
tak
Regulowany przepływ powietrza:
tak
Ciężar:
274,0 – 290,0 kg
Wielkość:
700 x 700 x 1540 mm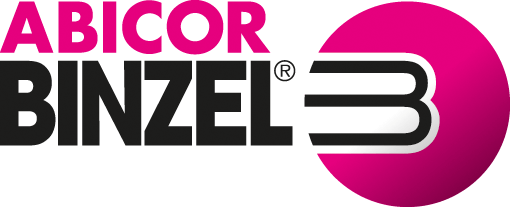 Abicor Binzel Technika Spawalnicza Sp.z.o.o.
ul. Budowlanych 46B
45-123 Opole
Google Maps
0048 (0) 77 466 73 42
ABICOR BINZEL world-wide - everywhere at your side ...