Reduced to the max ...
The robot mount iCAT mini represents optimum performance in air cooled applications, simple and fast installation, durability, low maintenance effort and a very good price-performance ratio.

iCAT mini – with integrated cable assembly guide for air cooled welding applications – was designed for use on hollow wrist robots up to 400 A at automotive suppliers and in general industries. The overall system comprises a welding torch, safety cutoff and cable assembly with a heavy-duty and torsion-resistant coaxial cable for a long service life.

The torch neck versions ABIROB® G350, G360 and G500, which are equipped with the new G-interface, are available to complement the compact iCAT mini system. Their outstanding features include stability and repeat accuracy – for excellent and reproducible welding results.

The torch neck types of the G-series are available in various TCP versions and can fall back on the tried-and-trusted wearing part concept of the ABIROB® A and GC series.

Arguments that speak for themselves:
Low purchasing price, fast and simple installation and long service life
Low weight of approx. 1200 g (incl. welding torch)
Reduced design size for access in tight and complex jigs or components
Extremely good reset precision – combined with large deflection for the optimum protection of robot and welding torch
Extensive range of welding torches with different performance classes
Can be used with all standard hollow wrist welding robots

Technical data
Dimensions:
Length 89 mm (without adapter flange)
Ø 88 mm
Weight:

approx. 850 g (without adapter flange and cable assembly)

Release force:

24 N +/– 3 N
(at 400 mm distance to the robot flange)

Maximum deflection:
Deflection in the X and Y-axis: approx. 11°
Deflection in the Z-axis: approx. 8 mm
Triggering the emergency off switch:
Deflection in the X and Y-plane: approx. 0.5 – 1º
Deflection in the Z-plane: approx. 0.5 – 1 mm
Resetting accuracy:
< +/– 0.1 mm
(at 400 mm distance to the robot flange)
Load capacity of safety cut-out:
24 V DC, max. 100 mA
Documentation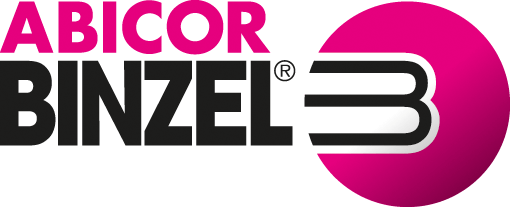 COOPTIM HEGESZTÉSTECHNIKAI Kft.
(Kizárólagos importőr)
Budafoki u. 10
2030 Érd
Google Maps
0036 23 521 400
ABICOR BINZEL world-wide - everywhere at your side ...