Reduced to the max ...
Die Roboterhalterung iCAT mini steht für optimale Leistungsfähigkeit im luftgekühlten Bereich, einfache und schnelle Installation, Langlebigkeit, geringen Wartungsaufwand und ein sehr gutes Preis-Leistungs-Verhältnis.

iCAT mini – mit integrierter Schlauchpaketführung für luftgekühlte Schweißanwendungen – wurde für den Einsatz an Hohlwellen-Robotern der Automobil-Zulieferer und der General Industries bis 400 A konstruiert. Das Gesamtsystem besteht aus Schweißbrenner, Abschaltsicherung und Schlauchpaket mit einem hochbeanspruchbaren und torsionsbeständigen Koaxialkabel für eine hohe Lebensdauer.

Ergänzend zum kompakten iCAT mini-System gibt es die Brennerhalsausführungen ABIROB® G350, G360 und G500, die mit der neuen G-Schnittstelle ausgestattet sind. Sie zeichnen sich durch hohe Stabilität und Wiederholgenauigkeit aus – für hervorragende und reproduzierbare Schweißergebnisse.

Die Brennerhalstypen der G-Serie sind in diversen TCP-Ausführungen verfügbar und greifen auf das bewährte Verschleißteilkonzept der ABIROB® A und GC-Reihe zurück.

Argumente, die für sich sprechen:
Günstiger Anschaffungspreis, schnelle und einfache Installation und hohe Lebensdauer
Geringes Gewicht von ca. 1200 g (inkl. Schweißbrenner)
Reduzierte Baugröße für beste Zugänglichkeit in engen und komplexen Vorrichtungen bzw. Bauteilen
Sehr gute Rückstellgenauigkeit – verbunden mit großer Auslenkung zum optimalen Schutz von Roboter und Schweißbrenner
Umfangreiche Auswahl an Schweißbrennern mit unterschiedlichen Leistungsklassen
Einsetzbar mit allen gängigen Hohlwellen-Schweißrobotern
Technische Daten:

Abmessungen:
Länge 89 mm
(ohne Zwischenflansch)
Ø 88 mm

Gewicht:
ca. 850 g
(ohne Zwischenflansch und Schlauchpaket)

Auslösekraft:
24 N +/- 3 N
(bei 400 mm Abstand zum Roboterflansch)

Max. Auslenkung:
Auslenkung in X- und Y-Achse: ca. 11º
Auslenkung in Z-Achse: ca. 8 mm

Auslösung des Not-Aus-Schalters:
Auslenkung in X- und Y-Richtung: ca. 0,5 – 1º
Auslenkung in Z-Richtung: ca. 0,5 – 1 mm

Rückstellgenauigkeit:
< +/– 0,1 mm
(bei 400 mm Abstand zum Roboterflansch)

Belastbarkeit der Sicherheitsabschaltung:
24 V DC, max. 100 mA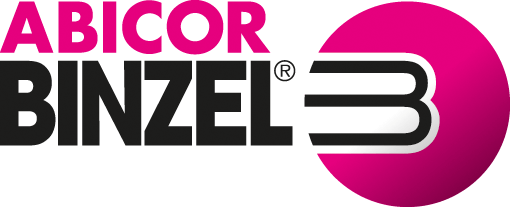 COOPTIM HEGESZTÉSTECHNIKAI Kft.
Budafoki u. 10.
2030 Érd
Google Maps
0036 23 521 400
ABICOR BINZEL world-wide - everywhere at your side ...