Stable connections – partially mechanised solutions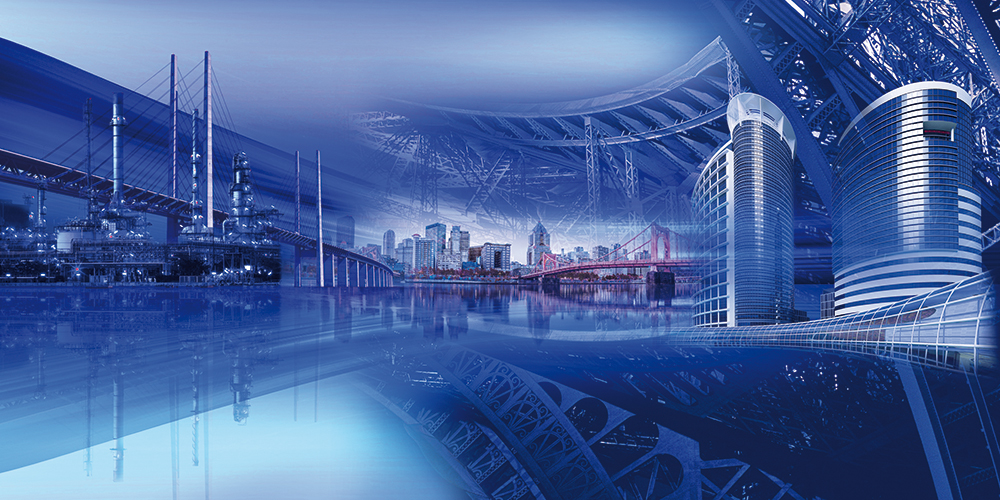 Welding in construction engineering often means the joining of simple or galvanised structural steel and aluminium. Welding is carried out, for example, in the production hall, on the construction site, in the lift shaft or on the bridge. The welding process is selected according to material and application. In manual welding, lightweight and ergonomically optimal torch technology is important. ABICOR BINZEL offers optimal solutions for manual, partially mechanised and automated welding, also for particular requirements, such as in prefabrication.
Large components, long distances, frequent position changes
In construction, large, heavy components for skyscrapers and apartment houses, bridges or floodgates are prefabricated in the hall. These consist mostly of steel, galvanised steel or reinforcing steel. After they have been taken to the construction site, they are partially welded at high levels by hand. Long distances, complex welding positions and frequent changes of position are the biggest challenges for welders. In addition, steel mats, formwork elements and other components made of structural steel are welded.
Another area of application is the production of building elements such as railings, gates, lanterns and entire staircases for car parks. Often aluminium, stainless steel and galvanised steel are welded here too. In addition to the stability of the welding seam, the appearance is an important criterion. Other welding tasks in construction are doors and windows, which are often made of aluminium, and elevator cabins and their lateral guides, as well as a special topic of outdoor swimming pools made of stainless steel, which are increasingly used instead of tiles due to their frost resistance.
Special parts, serial production, repairs
The different welding tasks in construction require customised joining technology solutions. These include, for example, rotatable and rapidly replaceable torch necks with different lengths and bending angles, which save time and money and simplify work in places that are difficult to access. Lightweight, robust and mobile torches as well as electrode holders facilitate frequent position changes and welding in normal and forced positions. In the serial production of components such as windows or doors, special torches are an excellent choice for efficient and precise robot welding.
Manual, partially mechanised, automated
When working outdoors, gas-free manual metal arc welding is often used. In special cases, arc welding with self-protecting cored wire electrodes is also carried out. Simple structural steel can also be welded with CO2. In the hall, MIG/MAG welding has proved to be very successful. Here, for example, the air-cooled torch series ABIMG® A T LW provides very good welding results. The torches combine high efficiency with excellent ergonomics and flexibility. Tractor-guided, partially mechanised welding systems are suitable for long seams and multi-layer welding, among others. In the future, welding will be increasingly done with more automation in the construction industry.
Gosan S.A., Bilbao, Spain
Gosan products lift the world
Since 1971 Gosan has supplied mechanical components for lifting, conveying and storage systems all over the world. The market leader focusses on customised welded sheaves for lifting heavy loads. To ensure that all quality and safety requirements are fulfilled, Gosan uses technology from ABICOR BINZEL for automated and hand welding work.
[ Show Reference ]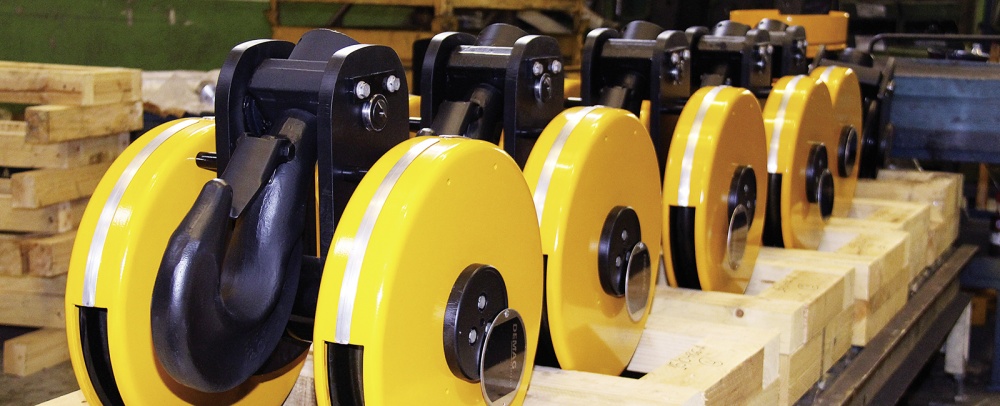 Further information on suitable products:
Products Manual
---
---
---
Accessories
---
---
---
---
---
---
---
Products ROBOTIC SYSTEMS
---
---
---
---
---
---