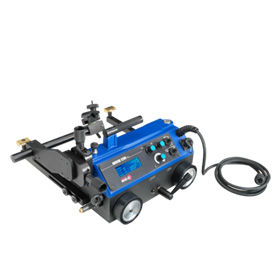 ABICAR Welding Tractors
The partially automated solution for everyone who wants to mechanise and still be flexible. With these welding tractors, costs, time and quality are optimally coordinated.
AutoGuide Plus
Welding where you want to have the weld is a real challenge in automated production. Costly rework or even scrap in production processes can be avoided right from the beginning with AutoGuide Plus. This torch guide with optical seam tracking works absolutely independent and makes permanent monitoring unnecessary.
AutoGuide Plus