Wire feeding unit ABIDRIVE V2
ABIDRIVE V2 – precise wire feeding for professional welding seam results
The new wire feeding unit ABIDRIVE V2 of ABICOR BINZEL equipped with the special 4-roller drive offers a constantly precise wire feeding for manual and automated TIG welding. With the intuitive menu guidance, individual settings of wire feeding are simple. The detailed customization possibilities to each welding task lead to an optimal result.
Together with the air cooled manual TIG welding torches ABITIG® GRIP 200, the liquid cooled manual TIG torches ABITIG® GRIP 260 W / 450 W and the liquid cooled TIG machine welding torches ABITIG® 260 W / 400 W / 500 W MT, the wire feeding unit ABIDRIVE V2 forms the ideal system for welding long TIG seams in a time-saving, comfortable and process-safe manner.
The wire feeding system can be easily adapted to various TIG welding machines via customized intermediate cable assemblies.
The advantages of the compact and robust ABIDRIVE V2 at a glance:
Wire speed adjustable from 0.2 to 8.0 m/min
Fine adjustment of wire speed in steps of 0.02 m/min
2 driven wire feeding rolls for minimal slippage and maximum feed constancy
Capable of being integrated into hot wire systems
Individually customizable wire retraction
Finely adjustable interval function to define the seam shaping and optics
Optional remote controllers (potentiometer or up/down) – for automated TIG welding
Commercial standard connections / quick couplings
Technical data
Type:
ABIDRIVE V2
(230 V)
ABIDRIVE V2
(115 V)
Connection voltage:

230 V / 50 Hz ± 10%

115 V / 50 Hz ± 10%

Welding current:

300 A
(100 % duty cycle
and direct connection)

300 A
(100 % duty cycle
and direct connection)

Fuse (time lag):

2 AT

2 AT

Wire speed:

0.2 – 8 m/min

0.2 – 8 m/min

Wire diameter:

0.8 – 1.6 mm

0.8 – 1.6 mm

Protection class:

IP21s

IP21s

Weight:

17 kg

17 kg

Dimensions L x W x H (mm):

674 x 260 x 408

674 x 260 x 408
Documentation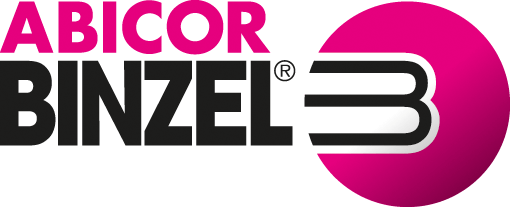 COOPTIM HEGESZTÉSTECHNIKAI Kft.
(Kizárólagos importőr)
Budafoki u. 10
2030 Érd
Google Maps
0036 23 521 400
ABICOR BINZEL world-wide - everywhere at your side ...