Fume Extraction Systems FES-200 & FES-200 W3

Optimum fume protection ...
During welding potentially harmful pollutants are created. The portable, compact and powerful high-vacuum extraction units FES-200 & FES-200 W3 capture in combination with fume extraction torches welding fumes directly and effectively at the source, thus protecting both the welder and the environment from harmful particles.

The units come complete as standard with an auto start-stop function, "operate" only when welding is being done. This minimises unnecessary noises, reduces energy consumption and increases the service life of the motor by up to 5 times.

The units include a well-designed and effective self-cleaning function through the application of the integrated manual-rotating nozzle. The compressed air nozzle provides a uniform air-stream that cleans all filter segments. Cleaning is performed whilst in-situ, and is efficient, safe and quickly completed saving both time and money.

The high-vacuum extraction unit FES-200 W3 was developed specifically to meet the demands of chrome and nickel material joining, and is certified by the Institute for Occupational Safety and Health of the German Social Accident Insurance (IFA) with the W3 license for all welding applications or related procedures with emissions suitable to KMR/1,2 materials. Thus, this device enables the filtering of the exhaust, e.g. when working with stainless steel, and work to be conducted without these otherwise harmful effects.

The easy and fast cleaning of the long-lasting permanent filter cartridge, developed for the W3 version, in the fully isolated filter chamber, the contamination-free filter change, the release direction of the filtered air as well as the additional acoustic signal activated when cleaning is necessary allow for an efficient contamination protection of the work environment.

The advantages:
Solid compact construction, low in weight – ideally suited for mobile applications
Automatic start-stop – minimises noise, reduces energy consumption and increases the service life of the motor by up to 5 times
Efficient integrated manual cleaning – increases filter service life
Fully equipped with suction hose and adapter – just connect the torch and go
Technical data
| | | |
| --- | --- | --- |
| Type | FES-200 | FES-200 W3 |
| Weight: | 23 kg | 23.5 kg |
| Dimensions (LxWxH): | 500 x 210 x 590 mm | 630 x 210 x 590 mm |
| Max. airflow: | 200 m3/h | 200 m3/h |
| Intake diameter: | 50 mm | 50 mm |
| Max. negative pressure: | 19,000 Pa | 19,000 Pa |
| Voltage: | 230 V (115 V) | 230 V |
| Motor: | 1.1 kW | 1.1 kW |
| Filter surface: | 0.8 m2 | 0.8 m2 |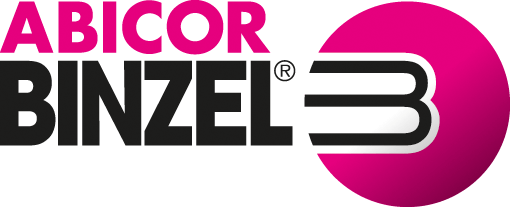 Binzel PTY Ltd.
42 Hinkler Road
3195 Victoria
Google Maps
0061 (0)3 95 80 65 00
ABICOR BINZEL world-wide - everywhere at your side ...