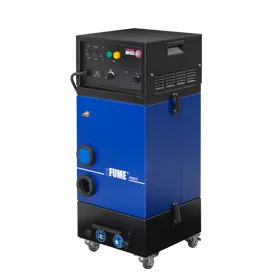 Fume Extraction System xFUME® ADVANCED
The mobile fume extraction system for up to two adjacent manual workstations. Optimal for punctual fume extraction according to regulations.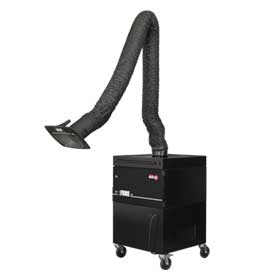 Fume Extraction System xFUME® FLEX
Excellent for mobile use at changing manual workstations. This mobile all-rounder can easily be connected to the power socket.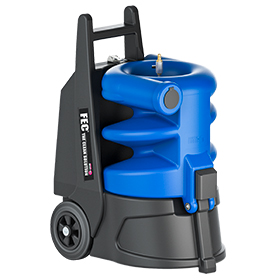 Fume Extraction System FEC & FEC W3
This system can be used in conjunction with fume extraction torches to extract fumes that are harmful to health in a highly efficient manner. Reduced cleaning intervals.
Fume Extraction Systems FES-200 & FES-200 W3
The FES units are compact, portable and powerful and protect against dangerous fumes from the welding process. Also with W3 certification!