Sistem za odsisavanje plina FES-200 i FES-200 W3

Optimalna zaštita od dima ...
Tijekom zavarivanja stvaraju se potencijalno štetni zagađivači. Prenosivi, kompaktan I snažan visoko vakumski uređaj za odsis FES-200 I FES-200 W3 uspijevaju uhvatiti u kombinaciji sa gorionicima za usis plinova odmah na izvoru zagađenja štetne, zavarivačke dimove, istovremeno štiteči I zavarivača I okoliš od štetnih čestica zagađenja.

Jedinica dolazi standardno kompletirana sa funkcijom auto start-stop, što znači da djeluje samo tijekom zavarivanja. To smanjuje nepotrebni nivo buke, smanjuje potrošnju energije I povečava životni vijek motora I do 5 puta. Jedinica sadrži I efektan samo-čisteči filter tj funkciju koja se jednostavno izvodi integriranom sapnicom koja se lagano ručno pomiče. Sapnica za komprimirani zrak omogučuje ujednačeni protok zraka koji čisti sve segmente filtera. Čiščenje se dešava "na mjestu", učinkovito je, sigurno I brzo se obavi što štedi vrijeme I novac.

Visoko vakumska jedinica FES-200 W3 razvijena je da udovolji zahtjevima zavarivanja Kroma I Nikla, I certificirana je od strane Instituta Sigurnosti na radu I Zdravlje Njemačkog Socijalnog Zavoda za zaštitu (IFA) sa W3 licencom za sve zavarivačke aplikacije I procedure sa emisijom za KMR/1,2 materijale. Također ova jedinica omogučava filtriranje dima I kad se zavaruje nahrđajuči čelik, što znači siguran nastavak rada bez tih štetnih plinova.

Lak I brz način čiščenja dugotrajnog permanentnog filtera, razvijenog za novu W3 verziju, smještaj u potpuno izoliranoj komori, sigirnosna izmjena filtera, smjer protoka čistog zraka, dodatni zvučni signal-obavijest o potrebi čiščenja filtera; sve su to detalji koji upučuju na efikasnu zaštitu od kontaminacije u radnoj atmosferi.

Argumenti govore sami za sebe:
Solidna, kompaktna konstrukcija, lagan – idealan z amobilne aplikacije
Automatski start-stop – smanjuje nivo buke, snižava nivo potrošnje energije I produžava životni vijek motora I do 5 puta
Efikasno integrirano ručno čiščenje – produžava životni vijek filtera
Opremljen crijevom za usis I adapterom – samo spojite gorionik I radi!
Tehnički podatci
| | | |
| --- | --- | --- |
| Model | FES-200 | FES-200 W3 |
| Težina: | 23 kg | 23.5 kg |
| Dimenzije (DxŠxV): | 500 x 210 x 590 mm | 630 x 210 x 590 mm |
| Max. protok zraka: | 200 m3/h | 200 m3/h |
| Unutarnji promjer: | 50 mm | 50 mm |
| Max. negativni pritisak: | 19.000 Pa | 19.000 Pa |
| Napajanje: | 230 V (115 V) | 230 V |
| Motor: | 1,1 kW | 1,1 kW |
| Površina filtera: | 0,8 m2 | 0,8 m2 |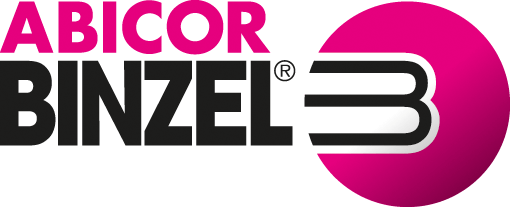 ABICOR BINZEL ADRIA d.o.o.
Fazanska 107
52216 Galizana
Google Maps
00385 - 52 56 64 28
ABICOR BINZEL world-wide - everywhere at your side ...