Plasma Svetspistol ABIPLAS® WELD

Plasma Svetspistol ABIPLAS® WELD
ABIPLAS® WELD svets är den nya generationens plasma-svetspistol från ABICOR BINZEL. Tack vare sin extremt kompakta design förbättrar ABIPLAS® WELD svetspistolens tillgängligheten även med svåra komponent sammansättningar. Tack vare den höga kvaliteten gör den mycket stabila processen att det blir sprutfri svets och hårdlödning. Efterarbete är inte längre nödvändigt. Passar för både manuell och automatapplikationer.

Argument som talar för sig själva:
Extremt liten – optimal användning
Optimal kylning garanterar lång hållbarhet
Sprutfri svetsning utan efterarbete och HF problem gör att du får en stabil och mjuk svetsning
Utmärkt gasskydd tack vare specialgaslins för arbete med känsliga material
Plasma Svetspistol ABIPLAS® WELD, vattenkyld
Teknisk data (EN 60 974-7):
Typ:
ABIPLAS® WELD 100 W / 100 W MT

ABIPLAS® WELD 150 W / 150 W MT

Kylning:
vattenkyld
vattenkyld
Max effekt:
3 - 100 A
15 - 150 A
Intermittensfaktor (%):
100
100
Svetshastighet
Vs (m/min):
upp to 1.5
upp to 4.0
Elektrod-Ø (mm):
0.8 - 3.6
1.2 - 3.0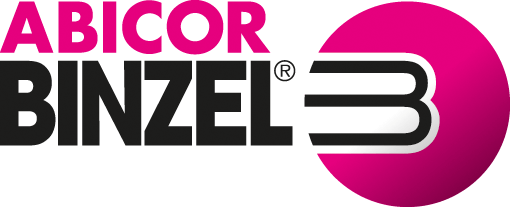 ABICOR BINZEL Sverige AB
Ringugnsgatan 4
21616 Limhamn
Google Maps
0046- 40 6 991 750
ABICOR BINZEL world-wide - everywhere at your side ...