Den mobila "all-roundern" för rökutvinning
Den mångsidiga xFUME VAC FLEX är perfekt lämpad för mobil användning vid byte av enskilda arbetsstationer. Det fungerar med 230 eller 115 volt växelström. Den rörliga extraktionstratten är enkel att placera ovanför någon svetsarbetsstation och svetsröken extraheras snabbt. Det integrerade LED-ljuset säkerställer optimala ljusförhållanden, även om arbetsstyckena är något smalare.
xFUME VAC FLEX extraherar inte bara rök som produceras genom svetsning, utan även mikropartiklar som produceras genom skärning- och slipningsarbeten. Ett förfilter och ett huvudfilter rensar röken och frigör ren luft i miljön. Istället för en gemensam kolborstmotor har xFUME VAC FLEX en borstlös motor för att förlänga motorns livslängd.
xFUME VAC FLEX är en professionell, effektiv och snabb lösning för alla som letar efter ingångsnivålösningar inom svetsning av rökutvinning.

Advantages:
Exact placement possible by means of a 2, 3 or 4 m long extraction arm
Optimum illumination of the workpiece
Compact, mobile design enables easy transport to the workplace
Brushless and therefore durable motor
Easy replacement of disposable filters
Easy connection to 230 or 115 volt outlets
Teknisk data
xFUME VAC FLEX
Max. luftflöde:
∼ 1.200 m3/h
Anslutningar:
Sugarm
Anslutningsdiameter:

_

Max. vakuum:
_
Ljudnivå:
≤ 72 dB (A)
Spänning:

115 V 50/60 Hz

230 V 50/60 Hz

–

Motoreffekt:
1,1 kW
Filtereffektivitet:
≥ 99,95 %
Rengöring:
ingen
Automatisk start/stopp:
nej
Justerbart AIF-flöde:
nej
Vikt:
120.0 – 129,0 kg
Storlek:
700 x 700 x 1115 mm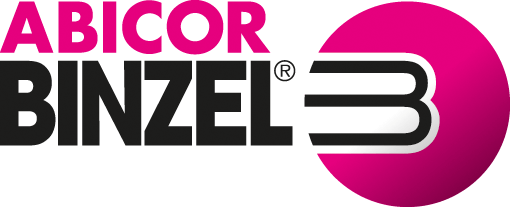 ABICOR BINZEL Sverige AB
Ringugnsgatan 4
21616 Limhamn
Google Maps
0046- 40 6 991 750
ABICOR BINZEL world-wide - everywhere at your side ...