Mobilny i wszechstronny system odciągu dymów spawalniczych
xFUME FLEX dzięki swojemu wszechstronnemu zastosowaniu świetnie nadaje się do użytku mobilnego przy zmiennych indywidualnych stanowiskach roboczych. Urządzenie podłączana się do gniazdka elektrycznego, zasilane jest prądem zmiennym 230 lub 115 wolt. Jego dowolnie ustawialny rękaw odciągowy można łatwo ustawić nad każdym stanowiskiem spawalniczym i skutecznie zasysać dym spawalniczy. Zintegrowana lampa LED zapewnia optymalne warunki oświetleniowe, nawet wówczas, gdy obrabiane przedmioty są nieco węższe.
To mobilne wielofunkcyjne urządzenie zasysa nie tylko dymy spawalnicze powstające przy spawaniu, ale także wszelkiego rodzaju mikrocząsteczki wytwarzane przykładowo podczas cięcia lub szlifowania. Filtr wstępny i główny oczyszczają dymy i uwalniają czyste powietrze do otoczenia. Zamiast popularnego silnika ze szczotkami węglowymi xFUME FLEX posiada silnik bezszczotkowy. To znacznie wydłuża żywotność silnika.
Jeżeli zależy Ci na ochronie zdrowia i chciałbyś zacząć stosować odciągi dymów spawalniczych, to xFUME FLEX jest dla Ciebie profesjonalnym, wydajnym i szybkim rozwiązaniem.

Zalety:
Precyzyjne umieszczenie możliwe za pomocą ramienia odciągowego o długości 2, 3 lub 4 m
Optymalne oświetlenie obrabianego przedmiotu
Kompaktowa, mobilna konstrukcja umożliwia łatwy transport do stanowiska roboczego
Bezszczotkowy, a zatem wytrzymały silnik
Łatwa wymiana filtrów jednorazowych
Łatwe podłączenie do gniazd 230V lub 115V
Dane techniczne
xFUME FLEX
Maks. strumień powietrza:
∼ 1.200 m3/h
Przyłącza:
Ramię odciągu
Średnica przyłącza:

_

Maks. podciśnienie:
_
Poziom hałasu:
≤ 72 dB (A)
Napięcie:

115 V 50/60 Hz

230 V 50/60 Hz

–

Moc silnika:
1,1 kW
Efektywność filtra:
≥ 99,95 %
Czyszczenie:
brak
System automatycznego startu/stopu:
nie
Regulowany przepływ powietrza:
nie
Ciężar:
120.0 – 129,0 kg
Wielkość:
700 x 700 x 1115 mm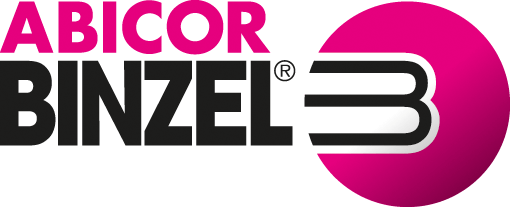 Abicor Binzel Technika Spawalnicza Sp.z.o.o.
ul. Budowlanych 46B
45-123 Opole
Google Maps
0048 (0) 77 466 73 42
ABICOR BINZEL world-wide - everywhere at your side ...