Stacja wymiany palnika TES

Większa produktywność i elastyczność ...
Stacja wymiany palnika TES może być stosowana wszędzie tam, gdzie wymagana jest szybka i niezawodna wymiana palnika spawalniczego. Ogromną zaletę systemu stanowi zmiana geometrii palnika oraz prewencyjna wymiana palnika w celu konserwacji zużywalnych części palnika spawalniczego TIG ABITIG® WH lub palników spawalniczych WH MIG/MAG WH.
Modułowa koncepcja systemu umożliwia połączenie ze sobą nawet czterech TES. Sterowanie stacjami wymiennymi może odbywać się za pomocą sterownika PLC lub poprzez integrację modułów TES z systemem magistrali polowej. Gwarantuje to nieustanną i pełną kontrolę nad aktualnym statusem urządzeń. Zintegrowane czujniki pomagają w wykrywaniu pozycji zmiennych ruchów oraz w wykrywaniu pozycji palnika spawalniczego w trakcie procesu wymiany.
Ruch wymiany palnika następuje przez roboty spawalnicze. Gwarantuje to największą możliwą swobodę przy projektowaniu ogniw spawalniczych i zapewnia wyjątkową elastyczność w zakresie pozycjonowania stacji w celi spawalniczej. Bez znaczenia pozostaje przy tym fakt, czy spawanie odbywa się w dużych portalowych systemach spawalniczych w konstrukcji maszyn ciężkich, czy w kompaktowych ogniwach spawalniczych w ramach produkcji wielkoseryjnej.
W połączeniu z wielokrotnie sprawdzonymi szyjkami palnika spawalniczego MIG/MAG WH możliwa jest absolutnie bezpieczna wymiana palnika dzięki automatycznemu rozdzieleniu elektrody drutowej – nawet wtedy, gdy elektroda drutowa połączyła się z rurą stykową palnika spawalniczego z powodu słabego zapłonu łuku, zakłóceń w dopływie drutu itp.
Argumenty, które mówią same za siebie:
Proste i ekonomiczne rozwiązanie zapewniające automatyczną wymianę palnika

Możliwość użycia nawet czterech stacji wymiany

Odpowiedni do zastosowań TIG* i MIG/MAG

Prosta i wytrzymała konstrukcja urządzenia

Niskie koszty eksploatacji i konserwacji

Zwiększony dostęp do instalacji

Zastosowanie różnych geometrii palnika w celu uzyskania lepszego dostępu do podzespołów
* obecnie tylko bez podajnika zimnego drutu

1. Stacja wymiany palnika TES z palnikiem spawalniczym MIG/MAG WH
2. Stacja wymiany palnika TES z palnikiem TIG ABITIG® WH
3. Stacja wymiany palnika TES z palnikiem spawalniczym MIG/MAG oraz ABITIG® WH
Przegląd systemu – widok z przodu
1. Położenie zerowe urządzenia, skok blokady na dole
2. Skok blokady na górze, blokada palnika wysunięta
3. Blokada palnika wsunięta, zamknięta blokada palnika spawalniczego WH
4. Skok blokady na dole, blokada palnika wysunięta
Strona tylna z przyłączami pneumatycznymi

1. Czujnik położenia krańcowego cylindra pneumatycznego
Specyfikacja techniczna
Ciśnienie robocze:
maks. 0,8 MPa / min. 0,6 MPa
Przyłącza pneumatyczne:
Przyłącze Ø 6 mm
Przyłącza elektryczne:
Przyłącza przewodów M12

4 wyjścia
– Czujniki indukcyjne 24 V DC / maks. 200 mA
– Wyjście przełączające urządzenie zamykające PNP

2 wyjścia
– Czujniki indukcyjne 24 V DC / maks. 200 mA
– Wyjście przełączające urządzenie zamykające PNP

2 wejścia*
– Zawory 5/2-drogowe 24 V DC
– Pobór mocy 2,8 W (na jeden zawór)

* W zależności od numeru artykułu

Dokumentacja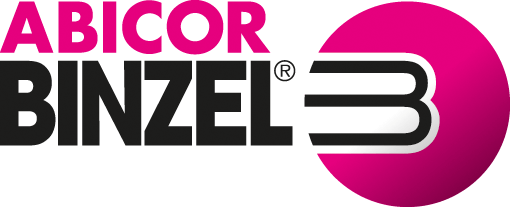 Abicor Binzel Technika Spawalnicza Sp.z.o.o.
ul. Budowlanych 46B
45-123 Opole
Google Maps
0048 (0) 77 466 73 42
ABICOR BINZEL world-wide - everywhere at your side ...