Sturdy and stable in a slim design ...
iSTM – the robot mount for welding robots with central media feeding through the center axis offers a high level of safety & flexibility for both air and liquid cooled welding torches.

The iSTM system can be used in connection with the tried-and-trusted ABICOR BINZEL torch necks of the torch series ABIROB® A, ABIROB® W and ABIROB® GC. The slim yet sturdy and stable design reduces servicing costs since handling and assembly are extremely easy.

The robot mount was especially developed for hollow axis robots with integrated collision software.

Advantages that speak for themselves:
Extremely torsion-resistant cable assembly – rotatable through 400° (+/- 200°)
Great flexibility and optimum component access
Maximum reliability thanks to comprehensive protection against dust and welding spatter
Additional feature: Optional airblast and spraying function through the cable assembly
Area of application:

Hollow wrist robots with integrated collision software
Technical data:
Dimensions:
Length 109 mm
Ø 73 mm

Weight:
without torch neck: approx. 900 g
with ABIROB® A 300: approx. 1200 g
with ABIROB® A 360: approx. 1200 g
with ABIROB® A 500: approx. 1200 g
with ABIROB® W 500: approx. 1500 g
with ABIROB® 350 GC: approx. 1200 g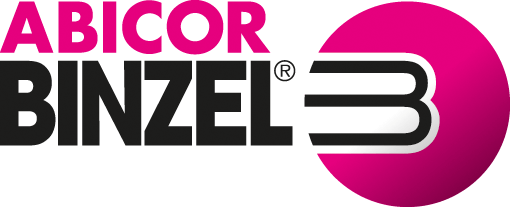 ABICOR BINZEL Kaynak Teknik Ticaret LTD. STI.
Küçükyalı İş Merkezi Girne Mh. Irmaklar Sk. 72-6E E BLOK
34852 Maltepe / İstanbul
Google Maps
+90 (216) 367 90 00
ABICOR BINZEL world-wide - everywhere at your side ...