Bezpečí & pohyb v perfektní harmonii ...
iCAT – kolizní držák pro roboty nejnovější generace svařovacích robotů, s centrálně vedenými kabelovými svazky přes dutou hřídel, přináší vysoký stupeň bezpečí & pohyblivosti pro obě, vodou i vzduchem chlazené, řady hořáků.
Mechanické vychýlení při kolizi až o 10° mezi hořákem a svařencem. iCAT přebírá funkci "nárazníku", aby nedošlo k poškození svařovacího hořáku o periferních zařízení nebo robota. Integrovaná bezpečnostní ochrana okamžitě zastaví robota v případě "kolize".

Výhody hovořící samy za sebe:
Extrémně odolné kabelové svazky na krut - rotace 400° (+/- 200°)

Spolehlivost & optimální vysoká přesnost resetování

Snadná údržba díky robustní a jednoduché konstrukci

Vynikající flexibilita a optimální přístup ke komponentám

Snižuje náklady na servis a údržbu díky jednoduché montáži

Komplexní ochrana proti prachu a rozstřiku nabízí maximální spolehlivost

Doplňková funkce: Volitelně profuk přes kabelový svazek

Typické oblasti použití:
Veškeré aplikace s požadavkem na mechanickou ochranu proti kolizi
Technical data:
Dimensions:
Length 162 mm
Ø 90 mm

Weight:
approx. 1500 g
approx. 2100 g (inc. adaptor flange and torch)

Release force:
12 N* +/– 2 N
(at 360 mm distance to the robot flange)

Maximum deflection:
Deflection in the X and Y-axis: approx. 10°
Deflection in the Z-axis: approx. 4 – 8 mm

Triggering the emergency off switch:
Deflection in the X and Y-plane: approx. 0.7 – 1º
Deflection in the Z-plane: approx. 0.5 – 1°

Release torque:
4.3 Nm +/– 2 Nm
(at 360 mm distance to the robot flange)

Resetting accuracy:
< +/– 0.1 mm
(at 300 mm distance to the robot flange)

Load capacity of safety cut-out:
24 V DC, max. 100 mA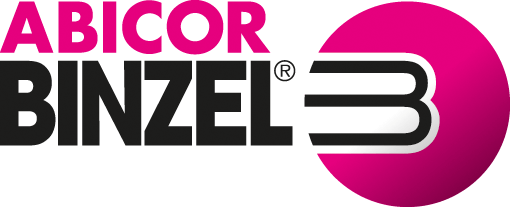 ABICOR BINZEL svareci technika spol.s.r.o
Antonina Rudla 2270
50801 Horice
00420 493 621 937
00420 (493) 654 712
ABICOR BINZEL world-wide - everywhere at your side ...