Robust requirements – varied welding tasks
In the shipbuilding and offshore industry, the highest requirements are placed on welders and equipment. The influences of wind and weather have to be considered as well as the special features of primed sheets, the lack of distortion of large segments and coatable welding seams without reworking. Welders often work in tight spaces as well as forced positions with many position changes and have to cover large distances. ABICOR BINZEL offers tailor-made solutions for manual welding and partially mechanised welding as well as robot welding.
Large segments, cramped spaces, long distances
In the construction of passenger, ferry and container ships, as well as the foundation structures of drilling rigs and wind power plants, large, thick-walled segments have to be welded without distortion in order to subsequently assemble them precisely. This requires long working distances and requires the highest precision as well as a welding procedure that is optimally suited to the welding task.
In the case of long seams and multi-layer welding, partially mechanised welding procedures are possible. When welding large quantities of identical parts, robot welding is an attractive alternative. Gas-free manual metal arc welding is generally used outdoors and MIG and MAG welding is used in the production hall. When welding primed sheets, the choice of the welding gas and the manual skill of the welder determine the quality of the result. Welding seams of components lying above water, such as offshore structures, must be executed precisely in order to be able to paint them without extensive reworking.
Flexible solutions for large components
Varying welding tasks require flexible torch solutions. Frequent position changes and welding in forced positions require lightweight, robust and mobile torches. Rotatable and rapidly replaceable torch necks with different lengths and bending angles simplify work in places that are difficult to access. In addition, a spare neck is always operational and the time-consuming gear for the tool crib does not apply. This boosts the productivity. In order to bridge long distances, flexible and lightweight cable assemblies with push-pull torches are suitable, which have an additional wire feeding unit in the handle. In the case of repair welding, a torch suitable for the welding task must be selected.
A tried-and-tested solution in shipbuilding is the air-cooled, modularly configured torch series ABIMG® A T LW. The MIG/MAG torches combine high efficiency and performance with excellent ergonomics and flexibility. In addition, ABICOR BINZEL offers special solutions in, for example, aluminium welding in yacht construction, welding of non-magnetic materials, welding of liquid tanks, in container or crane construction. In the offshore and shipbuilding department, more and more partially mechanised and fully automated welding processes are increasingly being used.
CRIST Offshore Sp. zo.o., Gdynia, Poland
The specialist for offshore constructions and platforms
The CRIST shipyard in Gdynia has the longest dry-dock in Poland and specialises in building giant constructions and ships for the offshore sector. About 150 people work in the shipyard's offshore sector. The company has relied on ABICOR BINZEL's flexible welding torches for many years.
[ Show Reference ]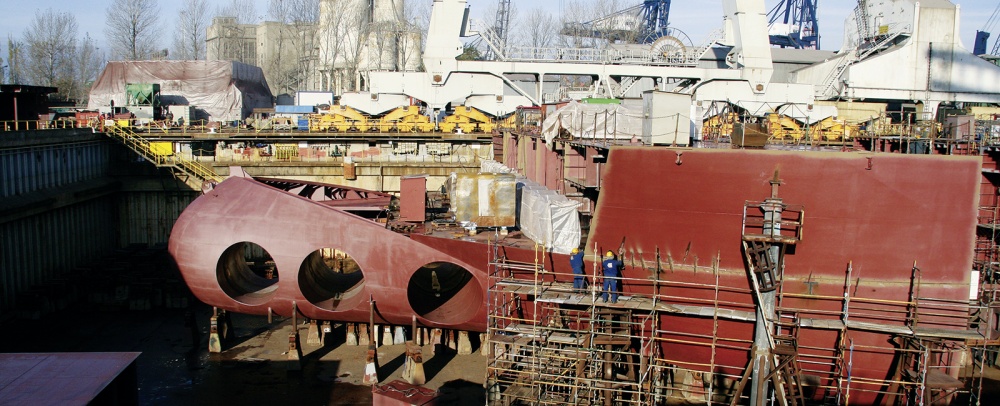 Remontowa Shipbuilding SA, Danzig, Poland
Ship conversion and shipbuilding with the highest standards
The Remontowa shipyard in Gdansk is one of the leading shipyards for ship conversions in Europe. The company was founded in 1952 and carries out over 200 ship repairs and conversions annually. Following a convincing test, the shipyard now uses ABIMIG® A T LW torches from ABICOR BINZEL for all its welding work.
[ Show Reference ]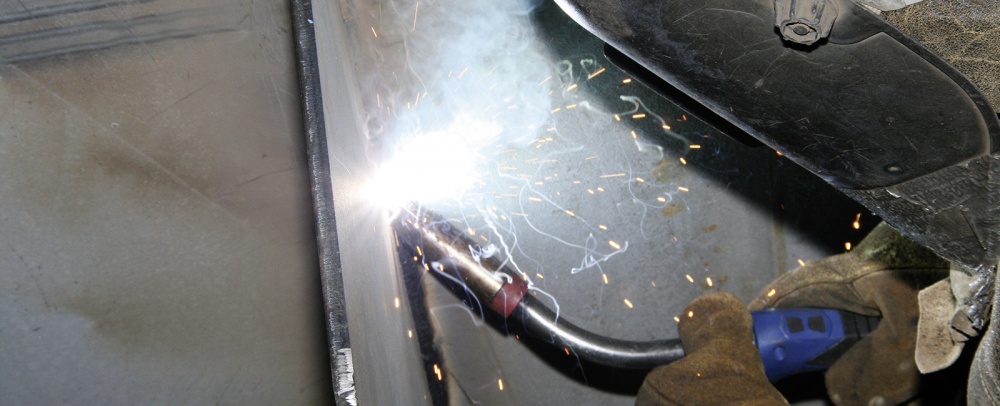 Gdansk Shipyard SA, Danzig, Poland
Shipbuilders with a long tradition
The tradition-steeped Gdansk Shipyard counts flexibility and versatility among its strengths. It demands both from its workforce and their tools. The shipyard relies on welding torches from ABICOR BINZEL to enable its welders to carry out their work optimally.
[ Show Reference ]