Welding evenly – working economically
With recurring welding jobs automated welding ensures fast processes, constant high welding quality and, typically, short amortization periods. Thanks to the global technological progress in recent years, automated welding offers clear advantages in comparison with manual welding to SMEs, as well. Automated welding can be realized with several different methods.
Faster speed, constant quality
There are different levels of automated welding, depending on the workpiece and the requirements. These range from simple mechanical solutions with positioning and torch holders, through to fully automatic robot systems for complex workpiece geometries in which the torch and/or workpiece guides, filler feeding and workpiece handling are automatic. The degree of automation that is suitable for a welding job depends on many factors. However, investment in an automatic welding unit for recurring welding jobs pays its way after just a short period in many cases because workpieces can be welded much faster and with constant quality. Reworking is not required, or only partially.
Robot welding torches, maintenance units and intelligent sensor technology
The range of products of ABICOR BINZEL ROBOTIC SYSTEMS in the area of automated welding comprises MIG, MAG, TIG and plasma robot welding torches, switch-off robot mounts, maintenance units such as torch cleaning stations, and lenses for laser welding systems. In addition, the economic efficiency of a welding system and the weld quality can be increased still further with intelligent sensor technology, such as a patented electronic gas control device and various optical seam tracking sensors. ABICOR BINZEL ROBOTIC SYSTEMS also supports manufacturing companies from all sectors in planning and developing their automated joining technology solutions.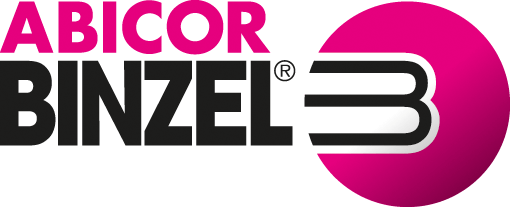 ABICOR BINZEL USA, Inc.
650 Medimmune Ct., Suite 110
Frederick, MD 21703
Google Maps
001-301-846-4196
ABICOR BINZEL world-wide - everywhere at your side ...