Manual Welding
Spooltech, Houston, Texas, USA
Fabricating Success
With over 30 years experience of large fabrication know-how, Spooltech provides custom solutions for a whole catalog of industries in the welding-rich Houston area. When they were looking for improved features and technology on their welding torches, they turned to ABIMIG to gives their welders and their production an edge.
Show Reference
Lake Area Technical Institute, Watertown, South Dakota, USA
Top trade school with industry in mind
Lake Area Technical isn't just a trade school - it is one of the pre-eminent two-year trade schools in the entire United States. A pipeline for some of the biggest manufacturing companies in the country, Lake Area Technical has enhanced the student experience and preparation with help from ABICOR BINZEL's line of ABIMIG torches.
Show Reference
CRIST Offshore Shipbuilding, Gdynia, Poland
The specialist for offshore constructions and platforms
The CRIST shipyard in Gdynia has the longest dry-dock in Poland and specializes in building giant constructions and ships for the offshore sector. About 150 people work in the shipyard's offshore sector. The company has relied on ABICOR BINZEL's flexible welding torches for many years.
Show Reference
Kranbau Köthen GmbH, Köthen, Germany
We take a load off you
Kranbau Köthen GmbH develops and manufactures individual special, process and automatic cranes. The company was founded in 1934, has around 250 employees and supplies customers all over the world. As a long-term industrial user, Kranbau Köthen also supports ABICOR BINZEL in developing and testing new products and technologies.
Show Reference
Remontowa Shipbuilding, Danzig, Poland
Ship conversion and shipbuilding with the highest standards
The Remontowa shipyard in Gdansk is one of the leading shipyards for ship conversions in Europe. The company was founded in 1952 and carries out over 200 ship repairs and conversions annually. Following a convincing test, the shipyard now uses ABIMIG AT MIG guns from ABICOR BINZEL for all its welding work.
Show Reference
Gdansk Shipyard, Danzig, Poland
Shipbuilders with a long tradition
The tradition-steeped Gdansk Shipyard counts flexibility and versatility among its strengths. It demands both from its workforce and their tools. The shipyard relies on welding torches from ABICOR BINZEL to enable its welders to carry out their work optimally.
Show Reference
Robotic Welding
Miller Fabrication Solutions, Brookville, Pennsylvania, USA
Heavy fabrication for construction and agriculture
Miller Fabrication makes parts for some of the biggest names in the heavy fabrication industry - a true cradle to grave manufacturing outfit. When they have a need for a custom welding torch solution, or are looking to create efficiencies in their welding consumables, the products of ABICOR BINZEL go above and beyond.
Show Reference
General Motors, Detroit, Michigan, USA
Re-imagining the Cadillac CT6
General Motors is one of the giants of the automotive industry, and a trailblazer in car designs and build. And when GM wanted to revolutionize the design of the Cadillac CT6, they looked to ABICOR BINZEL's laser welding optics to provide one of the key product solutions to make their groundbreaking aluminum car body a reality.
Show Reference
Bronpi Heating, Lucena, Spain
100% tightness for comfortable warmth
Bronpi Calefacción, based in Lucena, southern Spain, develops and manufactures high-quality fire places, wood burning stoves and pellet heating systems. The company was founded in 1985 and has over 200 employees. Along with Spain, the main sales markets are above all England and other European countries. Bronpi relies completely on ABICOR BINZEL products for welding technology.
Show Reference
Gosan S.A., Bilbao, Spain
Gosan products lift the world
Since 1971 Gosan has supplied mechanical components for lifting, conveying and storage systems all over the world. The market leader focusses on customised welded sheaves for lifting heavy loads. To ensure that all quality and safety requirements are fulfilled, Gosan uses technology from ABICOR BINZEL for automated and hand welding work.
Show Reference
Stahl Mechanical Engineering, Perkam, Germany
Reliable series production of hydraulic tanks
Stahl Maschinenbau in Perkam, Bavaria, specialises in the development and production of hydraulic and diesel tanks for construction machines, cranes and industrial lifts. The company meets the high standards for quality and series production among other things through the use of robot welding technology from ABICOR BINZEL.
Show Reference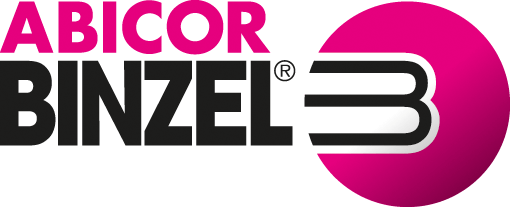 ABICOR BINZEL USA, Inc.
650 Medimmune Ct., Suite 110
Frederick, MD 21703
Google Maps
001-301-846-4196
ABICOR BINZEL world-wide - everywhere at your side ...